This is kinda random but I was reminded today that we still have a great deal of work left to do. 
We have been working with Gavin for years on his pencil grip. 
You can see in the pictures below how awful it is.  I use the word awful because he's doing physical damage to his first finger and may end up requiring surgery at some point. 

You can see, especially his middle finger,  at the top joint, is hyperextended.  It looks so painful.  I'm sure a potion of that his aided by his loose joints but still.
We first noticed this years ago because he was literally snapping crayons and pencils due to pressure exerted by his fingers.  When he was evaluated,  they said that he was going to do permanent damage if this wasn't corrected.
I'm not sure what that damage would be but I imagine it would have something to do with his joints. 
The other concern is how hard he presses as well.  Many times he will color right through the page, if the crayon or pencil actually survives that long.
Truthfully, this pencil grip problem has been lost in the shuffle of everything else he has going on. In the grand skeem of things, it hasn't been as great as priority as his other health problems.  However, it's clear to me that it's obviously still something we need to help him with.
Do any of your kids have problems with the way they hold a pencil,  pen or crayon?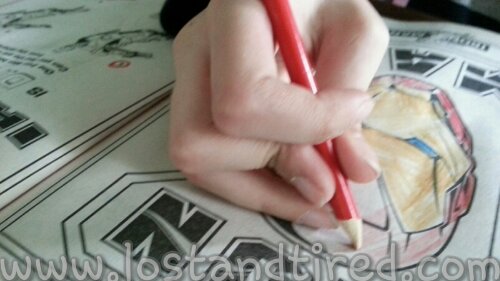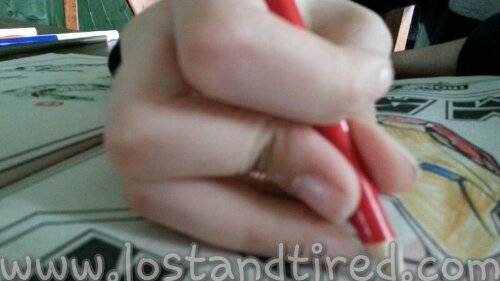 My hand hurts every time I see him writing.  🙁
This was posted via WordPress for Android, courtesy of Samsung's Galaxy S III. Please forgive any typos. I do know how to spell but auto-correct hate me.
Please join our Autism Help Forums
Look for "Autism Help" app at the Google Play Store