I met with Dr.  Patti tonight as pretty much everyone else in the Lost and Tired house is sick.  This gave me an opportunity to speak with her about things without any distractions.
The topic was of course,  Gavin.
We discussed Reactive Attachment Disorder (RAD)  and I gained some more insight into what Gavin's behaviors are doing to our family. 

The truth is and Carl,  maybe you can back me up on this,  Gavin is attempting to divide Lizze and myself.  In some cases he is actually succeeding.
That has to change and change immediately.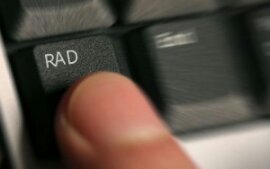 Dr. Patti explained that this is very common in RAD kids.  Typically, the mother is the target and they do it in such a way that no one else ever witnesses anything. 
That's exactly what's happening in our house.
The moment I leave the room,  Gavin says or does something to Lizze that upsets her or pushes her buttons.  The moment I return Gavin acts as though he has non idea why Lizze is upset. 
If you didn't know better,  you would swear that Lizze is making this up. 
Dr.  Patti said that is exactly how he divides us.  Tension is created between Lizze and myself because she is experiencing behaviors that Gavin is very careful to only allow her to experience.  When I inevitably get involved I'm put in a position that I have to either mediate or take a side. 
Because I don't always witness what Gavin does, it's difficult to discipline him for it. 
The other problem is that when I intervene, it makes Lizze appear weak and Gavin exploits that when I'm not around. 
I know how this sounds.  It sounds crazy, right? Tell me about it.  Imagine having to live it. 
A great way to gain a better understanding of what I'm poorly trying to explain, is to watch the movie The Good Son. That will give some perspective.  While the movie is more extreme, you'll get the point. 
In truth, sometimes it's really hard for to accept the fact, that this is what Gavin has become.
I'm also guilty of allowing him to drive a wedge between Lizze and I because I want so badly for things to be different. 
Lizze ends up truly paying a price.  This whole thing is destroying her and it absolutely must stop.  Unfortunately, the only way to that is to remove Gavin from the home.  RAD is not something that can be fixed.  In other words, no amount of us trying harder is going to make a bit of difference. He needs intensive, inpatient treatment to even have a chance.
I came home from today's appointment and pulled Lizze aside.  I told her that I'm absolutely and completely behind her.  I told her that basically,  I have her back. 
I can't even begin to explain how difficult this is for me personally.  I remember the Gavin that was, before everything went dark. I found some old pictures of him and I together.  I miss my son, however, he's gone and no amount of anything is going to bring him back.
I know this all sounds crazy and maybe it makes me a bad person.  However, it very similar to losing get someone to alzheimers.  While the person may look the same on the outside,  the person you once knew on the inside is gone and gone forever. 
That's the only way I can relate this to you. 
I don't know how we are going to manage.  I do know that Lizze and I cannot be divided.  I feel like,  to this point I've failed her by handling this the way I have,  but I'm in a relatively impossible position that I would wish on anyone.
However, by educating myself, I've learned more about not only Gavin but myself as well.
Lizze and I are a team and I'm now better prepared to be there for her in this impossibly difficult situation. 
This was posted via WordPress for Android, courtesy of Samsung's Galaxy S III. Please forgive any typos. I do know how to spell but auto-correct hate me.
Please join our Autism Help Forums
Look for "Autism Help" app at the Google Play Store