This post is going to be incredibly honest because I'm so angry right now.  I have to vent in a constructive manner.
Emmett just hurt Elliott again and was out into time out.
Upon arriving on the time out step,  he began hitting himself and screaming "I hate myself", over and over again.

I want so badly to punish Gavin for this because he is responsible for teaching this shit to his baby brothers. How many 4 year olds scream "I hate myself"?  Probably not many.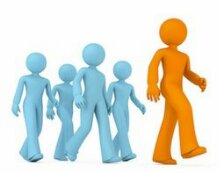 This is 100% learned behavior and Gavin is the teacher.  Saying that Emmett is responsible for his own behavior is total bullshit, at least start when it comes to this.  He's 4 years old and is learning these behaviors from an extremely mentally disturbed older brother.
I don't know how to minimize his impact on the family anymore. I'm so angry and hurt and honestly, broken hearted. 
I don't know what to do but something has to be done.  This isn't fair to the boys.  Their brother is a horrible influence on them and I'm becoming more and more of a bad parent for allowing this to go on.  I honestly don't know what to do.
I think that a more aggressive approach on my part is our only option until residential placement becomes an option.
At this moment,  I feel like he should be held accountable for behaviors he has taught his brothers.  I'm sure that sounds harsh to some but he's systematically dismantling this family and something drastic has to happen.
Lizze and I could spend our last breath teaching Elliott and Emmett something.  It takes no time at all for Gavin to undo that.  The problem is that Elliott and Emmett absolutely worship Gavin and look up to him as a role model.  He's the last person they should be looking up to and his influence is very strong.
I need to get Gavin out of the house and for that,  I will need to make a more aggressive push for funding. 
I feel like a monster for saying any of this but it's absolutely true and we literally are out of options.  Residential placement is the only hope for the Lost and Tired family. 
This was posted via WordPress for Android, courtesy of Samsung's Galaxy S III. Please forgive any typos. I do know how to spell but auto-correct hate me.
Please join our Autism Help Forums
Look for "Autism Help" app at the Google Play Store