We met with Dr. Patti tonight.  The mission was to speak with Gavin about the issues with his behavioral choices.  This conversation was very honest and I mean very honest. 
Basically, Dr. Patti said that Gavin is simply not capable of caring about anyone or anything but himself and what he wants. 
As horrible as it is to hear that,  it's absolutely the truth.

The conversation cover a great many things involving our current family situation and how his choices are hurting everyone in the house. 
Towards the end of the meeting the conversation took a turn. 
Dr. Patti wanted Gavin to know that it has become clear to her that he is no longer capable of living with his family. 
I had been stressing out about how to broach this subject with him.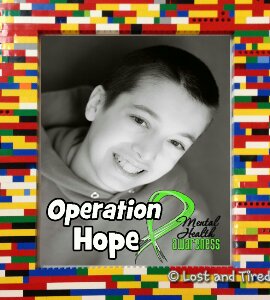 Sometimes though, it's best to just be honest and upfront, even if it's uncomfortable. We explained everything to him about what we were working on as far as residential care goes and he started to sob. 
It was extremely awkward because he was crying but there was nothing behind it.  I know that sounds really weird but I dot know how else to describe it.
We explained that he's just not capable of worrying or caring about how his choices affect us.
Dr. Patti told him that it doesn't make him a bad person it just means he's built differently. She also said that she truly believes that he loves is to the very best of his ability.
I thought that was a great way to think about it. To Gavin, love doesn't mean the same thing as it does to us but that doesn't mean he doesn't love us,in his own way.
Having said that, just because he loves us to the best of his ability doesn't mean that it's healthy or safe. 
Let me try to explain this in another way. This is a bit dramatic but was a very, very real concern for a long time.  We show that we love Gavin by doing everything we do for him.  Gavin may be showing us he loves us by not trying to kill us in our sleep. That's exaggerated of course but that's probably the easiest way to think about this.
Gavin eventually went back to playing and eating his snacks like nothing had happened.
He's also carried on as though nothing has happened since we left as well.  It's a bit disconcerting to be honest but at the same time, it par for the course. 
I'll let Lizze share her feelings on this but I have to be really honest and say that I don't know what to feel right now.  It broke my heart to see Gavin crying but at the same time, there was nothing behind it.
So at the moment, I think that I'm kind of a mess because it's become so clear to me that the Gavin I knew and loved, truly died many years ago and will never return.
I think I've been holding out hope for all these years and that's what's gotten me through all this. 
Now I feel like the floor has been yanked out from underneath me and I can find my footing. 
Dammit, I hate this whole thing. 
My heart has been broken in a way that will never truly heal.
Now I have to look forward to explaining to the boys that there big brother has to move away, at least for awhile.  That will hopefully take place down the road.  However, I would not be surprised if Gavin says something to his brothers, even though we made it very, very clear that he was not to speak of this to them and if they find out from him, he's in big trouble.
Sometimes I really hate that the powers that be, felt that I was the perfect person for this job.
I make so many mistakes and all it makes me do is want to stress eat. Wendy's sounds so good right now but it will not fill the void inside of me.  🙁
This was posted via WordPress for Android, courtesy of Samsung's Galaxy S III. Please forgive any typos. I do know how to spell but auto-correct hate me.
Please join our Autism Help Forums
Look for "Autism Help" app at the Google Play Store