Lizze and I spoke to Elliott and Emmett this afternoon about Gavin moving to residential treatment at some point soon. We decided that we had to tell them before Gavin told them some bastardized version of the truth and tried to turn them against us. 
We knew this would be very difficult for Elliott and we wanted to make sure that he heard the truth and that he heard it from us. 
As I suspected, this didn't go very well.

Emmett was largely unaffected because he didn't understand and wasn't really paying attention.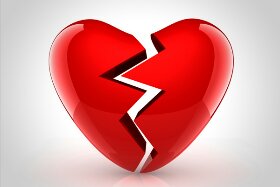 Elliott on the other hand, is another story completely. No sooner did the words cross my lips, the he broke down. He sobbed and sobbed to the point that he was hyperventilating and we almost had to give him his emergency inhaler.
We explained that we are still a family but that Gavin needs help that no matter how much we love him, we can't help him with.
I told Elliott that when he is sick, we take him to the pediatrician.  When his tooth broke, we took hin to the dentist. 
Gavin has problems with his brain that cause him to make bad choices and do not so nice things.  This doesn't make Gavin bad, it just means that he needs extra special help from extra special doctors.  Because we love him so much, we want him to get the help that he needs so that he can make better choices and stop hurting people. 
I explained that at some point we could visit and he would likely come home to visit as well. 
I don't think that made any difference to Elliott because my words had already broken his little heart.
Lizze and I finally got hin distracted by grabbing his favorite pizza for dinner and so far so good. I'd be lying to you if I said I wasn't worried about Elliott's though. He is so full of anxiety and love for Gavin that I'm not sure how he's going to cope with this, at least in the short term. 
I'm angry because we had no choice but to address this now because there was absolutely no way that we could trust Gavin to keep this to himself. 
In fact, when Gavin found out that we had told Elliott before he could, he was visibly annoyed.
I know we did the right thing because God only knows how Gavin would have spun this.  It just makes me angry that it had to go down like this.  I'm angry that I can't trust Gavin and I'm angry that Elliott is hurting because of it.
We had wanted to finalize everything before we spoke with Elliott so there wouldn't be time for Elliott to commiserate over this.  I wanted to make sure that we had supports in place to help him with this.  It would have also been nice to have his anxiety under control as much as possible as well. 
Now we are going to have to play damage control instead. 
Please keep Elliott in your thoughts and prayers because this is not going to be easy for him to deal with. Thankfully, Emmett is younger and hopefully won't experience the same level of distress. 
I don't have the words to express what I'm feeling right now.
This was posted via WordPress for Android, courtesy of Samsung's Galaxy S III. Please forgive any typos. I do know how to spell but auto-correct hate me.
Please join our Autism Help Forums
Look for "Autism Help" app at the Google Play Store