Today has been one of those days that I would not care to repeat. With everything going on with Gavin and the news we had to break to Elliott tonight, I just can't relax. 
We caught Gavin lying to us tonight and then when he was sent to his room,  he started complaining about chest pain.
No part of me believed any part of what he was saying.

That makes me feel so horrible. However, what am I supposed to do? He was sent to his room for lying and no sooner was he there then he lied to me again.
Gavin has cried wolf way too many times for us to drop everything, every time he says something is wrong. It disrupts the entire family and he's faking it, at least some of the time. Looking back, I don't know how many trips to the ER were made based on fake symptoms. 
Thinking about all the times we took him in and they found nothing makes me angry. I was grateful at the time but now I'm more angry and in disbelief. That's just messed.  Who does something like that?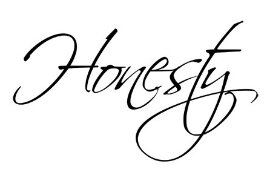 I realize that's a stupid question but after the day I've had…..
We got bad news about our business this morning.  Due to a paperwork snafu, our check is now delayed by a couple of weeks.  That's really going to hurt us.  Normally, I would be totally freaking out about this but I just don't have the energy to care at this point. 
We have a ton of paper work and records to obtain in order to get this residential treatment thing moving forward ASAP.
Between gathering records and figuring out what happened with our check today, I spent most of the day either on the phone or buried in emails. 
I did take a decent walk with Emmett and the dogs.  That was really nice. 
I also gave the kids a bath and snuggled with Elliott for awhile and answered as many questions for him as I could. He decided that he wanted to wear one of my shirts to bed because it made him feel better.  🙂
I've been writing this for now the past few hours now because I just can't seem to focus on anything.  My head is pounding and I just realized why.  With all the events of the last day or so, I neglected to take my Paxil.  Whenever I forget, my body gently reminds me by making my head feel like it's going to explode. 
I think I'm giving up on today and focus on tomorrow.  We are facing another long weekend and I'm not overly excited about it right now. 
Ah well, I suppose I've taken up enough of your time. 
Let me just say thank you to everyone for all the love and support.  I'm behind on emails, messages and comments.  As I regain my footing, I fully intend to respond to everyone. 
Thanks for your patience and for listening to me ramble on.  🙂
This was posted via WordPress for Android, courtesy of Samsung's Galaxy S III. Please forgive any typos. I do know how to spell but auto-correct hate me.
Please join our Autism Help Forums
Look for "Autism Help" app at the Google Play Store