Today is a day that I wish I could forget but I know I never will.  How many times can you lose the same person? That's the question I have been asking myself over and over today. It's weird,  I don't know if I was expecting to hear the answer or maybe I thought, on some subconscious level that it would make me feel better.
You all know how things have been going with Gavin.  Not good. 
However, today at OT,  Gavin was talking to his therapist and began bragging about how he enjoys torturing one of his classmates.  That was his word, not mine. 

The way he said it was cold and caused the dad sitting across from me to gasp.
The therapist asked Gavin what he meant.  Gavin said that he likes to give this person (I'm not using their name) the pink calculator because it makes them upset. The therapist was like, why would you want to do that?
Gavin replied,  because it's fun.
After therapy,  Lizze and I were asking him about what he had said.  We wanted to know what he was talking about because until I heard him say that, I knew nothing like that was going on. 
He started to deny and back peddle but couldn't keep his lies straight.  Yes,  they were lies. 
We couldn't get a straight answer out of him but the conversation was calm and not a problem.. 
At one point, Elliott looked at Gavin and told him that what he was doing to this other kid at school made him a bully and that wasn't nice.
On the way home we stopped to pick up a pizza because we had just received some very concerning information about Emmett and I couldn't focus on cooking.  I just didn't have the energy left. 
Lizze stepped out of the car to get our dinner.
While she was gone,  I was still talking with Gavin.  I asked Gavin how he knew this person was upset by the pink calculator? Something about what he was saying did the add up.
Out of nowhere, he ripped his hat off his head and screaming at me, threw it as hard as he could.  I looked at him and told him that he had just lost his choice for dinner tonight.  He was going to have oatmeal instead of pizza. 
I shouldn't have issued that consequence while he was still in the van, that was totally my fault.
I just sorta reacted. 
Gavin lost it and I mean lost it. 
Elliott was sobbing and trying to get away from him.  Emmett buried his face in his hands and tucked his legs up.
Lizze was walking back to the car and could hear the screaming. 
I made Gavin get out of the van and move to the front seat.  Lizze sat in the back and comforted the boys. I looked at Gavin and told him that if he screams again or tried to damage the van again,  he would have oatmeal for the rest of the week. 
Looked me straight in the eye and screamed as loud as he could and began kicking the dash and slamming backwards into the seat, trying to break it. 
Elliott and Emmett are both freaking out, Lizze has tears streaming down her face and I was done. 
I put my hand carefully, over his mouth. 
He could breath just fine but it muffled the screaming.  Once we got home and Lizze and the boys ran to the house, I removed my hand. He just kept screaming and screaming and he was trying to break things in the van.
Once the boys and Lizze were safe, I recorded everything because he took this to a whole new level and the doctors needed to see this. 
Fast forward a few minutes and I finally got him in the house.
Elliott and Emmett ran and hid in the back of the house when Gavin came storming into the house and up to his room. 
I followed Gavin upstairs to make sure he went and to finish documenting, incase he self injured.  After a few minutes of violent stomping and blood curdling screaming, my phone rang, killing the recording.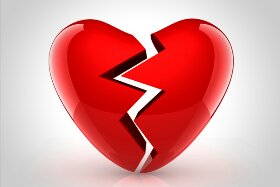 However, it just happened to be Dr. Reynolds office calling to confirm our appointment in the morning. 
They heard what was going on and called Dr. Reynolds who suggested that we have Gavin taken to the ER via ambulance because there was no way we could safely transport him. 
We opted not to do that because we were seeing Dr. Patti in 30 minutes.  The other way would have been more drama and by the time they would have actually arrived, he would have likely been done. 
Lizze and I went back upstairs to talk to Gavin because he was slamming himself into the floor and shaking the house.
He was screaming and trying to challenge me physically by acting like he was going to throw his desk at me. 
We told him that he would no longer be allowed to live with us.  We told him that we love him and that he will always be a part of our family.  However, he can't live with us anymore.  He fake cried for a minute before stopping to fix the sheet on his bed. .
I had just essentially evicted my son and he didn't care.  He didn't care.  I was dying inside and Lizze was fighting back the tears and he couldn't have cared less.
He simply isn't capable of caring.  That's a concept that I will never fully be able to process. 
We went and met with Dr. Patti and she told him the same thing.  He can't live with us anymore.  Dr. Patti said that he's doing the same type of thing to Lizze that he's going to his classmate. It's cold and he's just simply not capable of caring or feeling remorse.
It's not his fault that he's this way, it really isn't.  I don't think that he would choose to be this way on purpose.
Having said that, he is still very responsible for his actions and everything he does is a conscious choice. 
I don't know what else to say. 
We are doing the right thing but I still feel like a monster.  I'm way more upset about this than Gavin and I just can't wrap my head around that.
I'm sure there will be some people who can armchair quarterback this to hell and back saying that I handled this wrong.  Maybe they would be right. I don't know. 
Seriously though, we don't exactly have an instruction book for this.  We're also not just dealing with an aspie. We're dealing with a cold and remorseless child that is capable of truly unpleasant things.
I can promise you that not many people out there have ever experienced something like this. I be really honest with you, I'm  grateful for that. 
I evicted my son tonight.  I wouldn't wish that on anyone, ever.  🙁
We have temporary arrangements made and I'll go into more details later, I'm just too tired..