Today is a bittersweet day for me, well for the entire Lost and Tired family. This evening, Gavin will be moving in with his grandparents.  They have agreed to allow Gavin in to live there, for the short term anyway.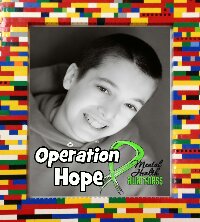 The reason this is taking place is because we need immediate relief and there's simply no way to know if or when,  funding will come through for residential care.

Lizze and the boys desperately need him out of the house and Gavin will likely do well without all the emotional expectations he has at home. 
In truth, we're not sure how long this will last before he becomes to much for them. It's not an if he becomes to much, it's a when he becomes to much.  We are fully expecting a honeymoon phase to last for awhile but not forever. 
This is going to be difficult on everyone because not only with Gavin not being here be a change but he will also be missed as well. 
His behaviors will not be missed, but he will. Especially by his little brothers. 
I'm praying that this will be enough of a change that the boys can finally relax and no longer live in fear of Gavin's next tantrum. Tonight however, will probably be difficult for everyone. 
Having said that, sometimes you have to make really difficult decisions in order to do right by everyone.  This is most definitely, one of those times.