Gavin has been moved out, at least temporarily.  What now? How do we begin to move forward? How do we start to put the pieces back together?
These are all things that are racing through my head today.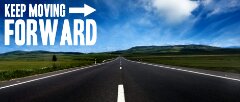 I think the initial response to the reprieve was one of rest. 
However, we have to figure out how to move forward and where to begin. That seems to be a stumbling block for me. Our lives are in a state of dishevel, how do we chose where to start?
The only thing that I know is that we have to make sure Elliott and Emmett get what they need to recover from years of their big brothers behaviors. As of today, they are both struggling to process that Gavin is not home.  
Honestly, things are pretty chaotic and really overwhelming. 
I'm completely exhausted and struggling to get motivated. I really, really want to get the house in order. I think that if we improve the environment we live in,  we might start to feel a bit better.
I'm completely open to suggestions as to how we should move forward. 
If you have any thoughts or advice, please shoot me an email or leave a comment.