At least for today, I'm in a really bad place. My stress level is such that I'm not sleeping and my coping skills are not as effective anymore.
On occasion, I become so stressed that I can no longer focus on the things that really matter.  Instead,  I begin noticing things that I don't have or once had.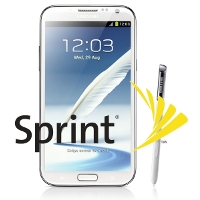 For the record, I'm not proud of this but it's how I'm left to cope. 
For example.  There are things that I have always done for myself, sorta like a tradition. I have upgraded to a new Samsung Galaxy S phone, on launch day. Since I do almost all of my work from my mobile phone, I benefit from improvements as does my blog.
The only other thing that I always, always done,  was to attend the midnight launch of any of the Halo games to pick up my pre ordered copy.
Halo was something that I really enjoyed and I've played through and beaten every one that has been released.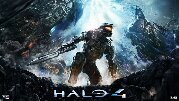 I think it's so important to me because it takes me back to better times and I have so many fond memories. 
When I first hurt my back and was laid up for a very long time, my younger brother and I played Halo, every single day, to pass the time.  Even though I was in a great deal of pain, it was one of my fondest memories. 
I had resigned myself to the fact that with everything going on, I would not be continuing these traditions any longer. 
Halo 4 is released in a little over a week and I won't be getting it and the Galaxy Note 2 is out on Sprint.
I will be missing the boat on both of these things.
For one thing, I gave up my XBOX earlier this year and so I couldn't play it even if I could afford the game itself.  Obviously, the Samsung Galaxy Note 2 is too expensive as well.
Perhaps this sounds materialistic and in a way, it is. 
However, I think it goes much deep than that.  I think there comes a point,  that I just want to feel normal. I want to feel like things will be okay. When you live a life with so many things outside of your control, it's easy to focus on the physical, tangible things. 
I'm no exception to this.
When I'm think more clearly, it's easier to accept the fact that many of these things are outside of my control and unimportant in the grand scheme of things. 
I just don't happen to be in the place right now that I can see things that way.
Even if I had the money to do one or both of these things, that money would be much better spent getting caught up on the mortgage, utilities and finish paying of the repair bill from the van that was stolen about 10 months ago.
Sometimes I just wish things were different.
I'm sure things will improve in the future. However, right now it doesn't feel that way.
Sometimes people can be so overcome by the things in their life that they can say and do things that don't make much sense.  I'm one of those people and while most of the time, I do pretty well, other times I begin to crumble and this type of thing bubbles to the surface.
When you get really stressed out or overwhelmed, are there thing so that bubble to the surface for you as well?