The boys arrived home just a few minutes ago.  I was however, distressed to learn that Emmett woke up and wanted to come home about 2am this morning.  My mother tried calling both my phone and Lizze's phone.  However, the calls went straight to voicemail and never rang through to our phone.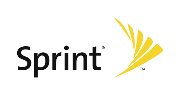 I would like to thank @Sprint for still not addressing the network issues we are still experiencing. 

I don't expect perfection and I understand that there will be dropped calls.  However, things are becoming way too unreliable and now my kids are paying the price. I appreciate the replacement phones but they aren't any better.
Emmett was crying and my parents couldn't get a hold of us because our phones weren't receiving any calls.  That's something that really upsets me. 
Emmett ended up being fine and went back to sleep but that makes more difference to me. 
@Sprint, please fix the network and please make this right with us.  The replacement phones are working any better.  🙁