Lizze received the call today from the Cleveland Clinic's exclusive Pain Rehabilitation Program.
As it stands,  the earliest Lizze can get in would be towards the end of January. There are a few things that will have to be done first. 
Lizze has to complete her sleep study and have the follow up appointment with the sleep neurologist. They said that this absolutely must happen first.  This way they can rule out apnea.

We have figured out most of the expenses will be and here's the break down as it stands now.
1) Cheapest Hotel is $70/night x 15 nights= $1,050.00…..
2) Various textbooks will be about $50.
3) Food (breakfast, lunch and dinner) is out of pocket.  Total expense unknown.
4) If commuting, fuel will run about $200+/week x 3 weeks= $600+.
5) The cost of the program itself is $10,000/week x 3 weeks= $30,000.
6) Miscellaneous expenses are unknown.
7) Several trips to the Cleveland Clinic for additional evaluations prior to knowing what insurance will agree to cover if anything. Expenses for that are unknown.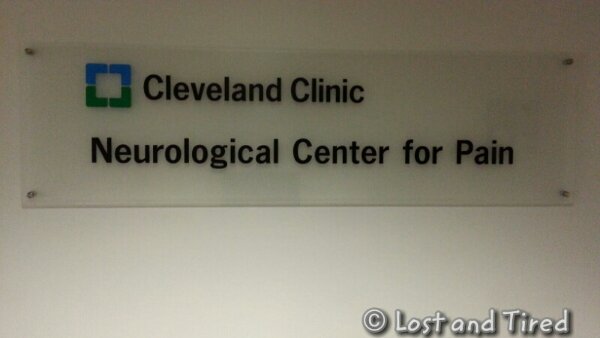 We don't yet know if insurance will cover the actual program itself.  They are going to try to get it approved and call us back. 
Having said that, even if insurance does cover the program, everything else is out of pocket.   We aren't quite sure how this whole thing is going to pan out. Right now we are proceeding as though this is going to happen and getting everything done that needs to get done. 
Lizze has her sleep study next week and the follow up appointment a couple weeks later. 
The program does have a waiting list and is on a first come first serve basis.  Basically, whoever can pay first, gets in first.  That sucks but it's understandable.
On the positive side, this should happen right around tax return time and we can sink our tax return into this.  The timing may work out to our advantage.
So far, that's all we know.  I'm hoping to gain more insight over the coming weeks as we try to put this whole thing together. 
I'm not going to let this deter me from getting Lizze the help she needs.  🙂