This morning, Emmett was picked up by Lizze's mom.  She hung out with him all day long.  Right before she arrived, Emmett began freaking out. 
He didn't want to go alone. 
When he say her car pull up, he wanted to know where Gavin was. Lizze explained that he was at school.  Emmett aked her when he was coming home. 

Lizze answered that he wasn't coming home today.  Emmett looked at her and said that he doesn't want Gavin to come home. 
Once he said that, we figured out why he was stressing out about going to see Grandma today.  He was afraid that Gavin would be there.  Lizze and I were totally taken aback by this. 
Up to that point, Emmett had remained largely silent about Gavin in general.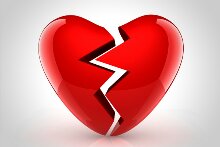 We always knew that he was more affected than he led on but this was a really heartbreaking moment for us, both as Emmett's parents and as Gavin's. 
Once he knew that Gavin wasn't going to be there he was okay with going.  He still wanted Elliott with him but Elliott was at school.
Thankfully, we made it back home today in time to receive the boys so that they had no contact with Gavin.
I have to be honest with you here.  This whole thing is sad to a degree that is beyond explanation. It breaks my heart to know that things have reached this level of dysfunction.  Perhaps that's the wrong choice of words but this is not a normal situation.
I wanted so much better for my boys. 
We aren't going to push Emmett to talk about what he said this morning, unless he comes to us.  The reason for that is because this is a situation that is best handled, whenever possible by someone much more experienced in this kind of thing, ie Dr. Patti.
I wouldn't even know what to say.  We can't tell him not to be afraid of his oldest brother  because he has very good reason to be afraid. We also can't just play into the whole be afraid of Gavin thing because we don't want to make anything worse than it already is. 
As I said, we'll simply make ourselves available to him if he needs to talk but hopefully we can make it to next Tuesday, when we next see Dr. Patti.
Please keep both Emmett and Elliott in your thoughts.  This is a very difficult time for them.