Emmett decided that he wanted to take a nap this morning.  However, he wanted to have nap in the fort.  That was fine with us.
He wouldn't go unless someone sat upstairs with him.
That someone,  happened to be me. 

So Emmett is laying in the tent/fort.  I'm laying in Elliott's bed, which is next to him.  He's watching Big Big Friend on Elliott's TV and I'm starting out the window, watching the leaves blowing off the tree. 
Do your kids have a special fort or tent that they like to play in?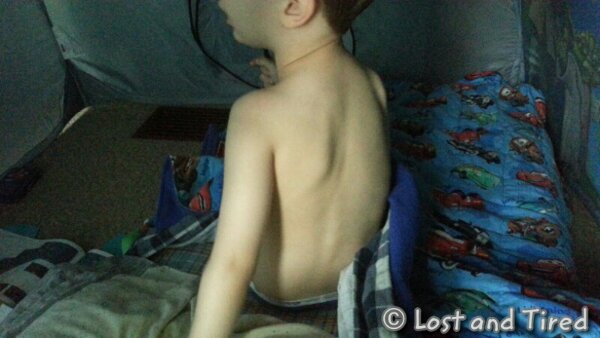 Top: This is what the inside of Emmett's fort looks like.  He's laying on a toddler mattress and use derived his weighted blanket.
Bottom: This is me laying next to him so he feels safe.