There is a HUGE stigma attached to things like Medicaid and food stamps. Part of the reason for that is that these services are commonly abused. There's not enough oversight and people who probably shouldn't be getting services get services. People are upset about this and rightfully so. I see things on Facebook all the time about this.
People say things like "Wish I could call off of work today but I can't cause to many people on welfare relying on me". I've even seen things like "I'm off to work because someone has to support your family".
These are said by people I know. People I have considered friends. It makes me feel sick inside to know that's how they really feel.

What if one of these "friends" ever found out that I was one of "those" people or we were one of "those" families? Would they still think that way? Would they judge us just as harshly?
All I know for sure is that reading these things greatly adds to the feeling of shame I already have. I haven't been honest about this for fear of my family being judged even more then we already are.
It just sucks on so many levels. My hope is that by sharing our story maybe people will think twice before they rush to judgement. Maybe people will be able to finally realize that there may be more to the story than meets the eye.
#Autism: From public service to public assistance
My family hasn't always needed help to survive. I used to be a firefight/paramedic and I was good at my job.
I LOVED being a public servant. We weren't rich but we had decent insurance, a roof over our heads and food on the table. I was able to pay our bills and sometimes even take my wife out to dinner. So how did I go from public servant to public assistance? In short, "life". Life happened.
While on a call I was carrying a pregnant woman down a steep flight of stairs. I had to pick the foot of the cot up high enough to keep her level because she was hemorrhaging badly.  It was a stupid thing to do on my part but it was necessary and for the right reasons. In that brief moment, I did what I had to do. However, I blew out my back and ultimately ended my career. It was my fault and I have never regretted doing my part that day. I saved someone's life.
I worked as a paramedic for a few years but since that day I have lived in constant pain. That was 10 years ago.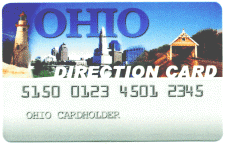 Since that day my wife and I have had 3 beautiful boys together. I love my wife and kids more then ANYTHING in the world but they aren't without their challenges. My wife and I are parents to 3 special needs boys. All 3 of our children have been diagnosed Autistic. Our oldest is 12 years old and also diagnosed with schizoaffective disorder, PTSD, OCD, ADHD, Sensory Integration Disorder, reactive attachment disorder, primary immunodeficiency, marked autonomic disorder and struggles with PICA. He has been in and out of psychiatric hospitals for last last couple of years. He suffers from auditory and visual hallucinations and has been for many years. We have been through some VERY dark times with him and recently had to move him out of the house because of such extreme behaviors. It simply wasn't safe for us if he stayed.
Our middle child is 6 and has Aspergers and is VERY high functioning. He struggles with severe anxiety, sensory issues as well as with ADHD. He has significant asthma and was just diagnosed with tree nut allergies.
Our youngest is 4 years old. He is Autistic and had severe food allergies requiring a tightly controlled diet. Thankfully he has been food allergy free since the summer of 2012. He was extremely speech and language delayed so even basic communication can still be a struggle at times. He has made amazing progress but it's been a lot of hard work. All 3 of our boys have MANY sensory issues that require great sacrifice to accommodate.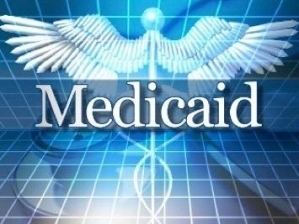 Our kids require more than what we can possibly offer on the very best of days. Literally every minute of every hour of every day is completely consumed physically and emotionally caring for our kids. We literally drive hundreds of miles at times just for out of town therapies. I have drive over 100 miles per day, just taking the kids to and from 3 different schools. It's an impossible task that all of the hospitals, doctors and specialists involved constantly tell us "I just don't know how you do it".
Is this enough to justify our need for public assistance? 
Because there's more.
My wife is also chronically ill. She was diagnosed with Fibromylgia and chronic fatigue syndrome in 2005. She also suffers from severe reflux, chronic daily migraines as well as arthritis. Basically on any given day she is in excruciating pain all over her body. Her skin hurts to touch and her migraines last for days and sometimes months at a time. She is currently suffering with a migraine that has lasted almost all of 2012. That's right, an entire year.
 In 2010 she was diagnosed with idiopathic hypersomnia. This is a disabling sleep disorder with no known cure. She would sleep 14-18 hours a days every day if I let her. No matter how much sleep she gets she's never rested and always tired. Her pain has gotten to the point where there are days in which she requires a cane to walk. She's 32 years old.
We have had to make great sacrifices and many difficult decisions in order to make it this far. For the last few years or so now I have basically become a single parent. That's not meant to be a insult to my wife. She is just limited by her health right now and can only do so much but she gives us everything she has and I love her for it.
Over the years I've literally lost my career and our financial security. Our main source of income is residual from a small contracting business I started a few years ago. I can no longer physically work the business but I still have a guy working for me. It doesn't bring in much but we have managed to keep our house but that's about it. Our oldest is on SSI so that helps some as well. We literally count pennies at times. We have no future at this point because we cannot keep this up forever.
To further complicate things, Lizze has just been told by the Cleveland Clinic that she must undergo an extremely intensive chronic pain rehabilitation program. This program is out of town, runs 8 hours a day for 3 weeks and at a cost of well over $30,000. This is the only thing left she can do….
We rely on Medicaid and food stamps in order to survive. I'm not proud of that. In fact, I'm ashamed that I can't take better care of my own family.. I assure you that I beat myself up enough for this on my own. Your judgement is not necessary.
As uncomfortable as I am using these services I'm so grateful to have them. It took me a really long time to come to terms with having to rely on these services.
I've worked since I was 14 years old and always earned my own way. I truly hate having to rely on someone else for my family's basic needs. It's humiliating enough without having people give me dirty looks at the grocery store. So please understand that if there were any other way we wouldn't be here.
Why am I sharing this?
I want to people to know and understand that while some people abuse these services there are many, many more who don't. I truly hope that people understand that there is always story behind every situation like this.
Just because you see someone using a food stamp card at the grocery store or Medicaid at the doctors office doesn't mean they are "lazy" or "milking the system".  You have no idea what their story is and judging them based solely on the fact they need help is just wrong.
Please try to remember that there are many families out there like mine, facing challenges every single day that most couldn't even imagine let alone survive.
Believe me, if I had it my way, things would be different. Sometimes life happens and we have to do things we aren't proud of or comfortable with, in order to ensure our families survival. Please don't judge because life is already hard enough.
In Conclusion
This was not easy for me to admit, let alone write about.  However, instead of continuing to feel ashamed, I'm choosing to hold my head up high knowing that I love my family enough to accept the help we need to survive.
Please, if you find yourself in need of help don't let your pride get in the way of finding it. Don't worry about what anyone else will think or say. They aren't walking in your shoes. Don't be ashamed like I was. Be proud that you had the courage to get your family the help they need.
Please feel free to share your story. I know it's not easy but you have nothing to be ashamed of.