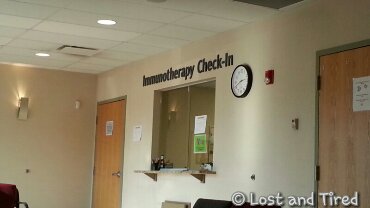 We actually arrived early.  Anyone with kids, let alone special needs kids, knows that can often times be a a victory in and of itself.
The boys are sitting and being entertained by their respective 3DS's.

Elliott is really nervous about meeting the Nutritionist today.  He was begging us not to take him today and promised that he would start eating again. 
We explained that this is more for Mommy and Daddy but he is afraid of all doctors.
Hopefully we will make it through this untraumatized.