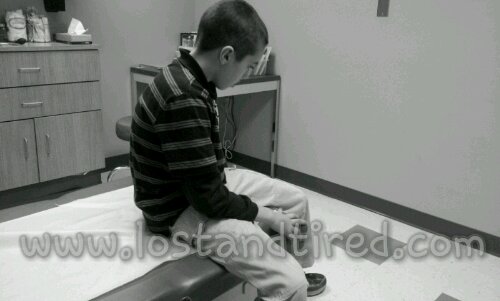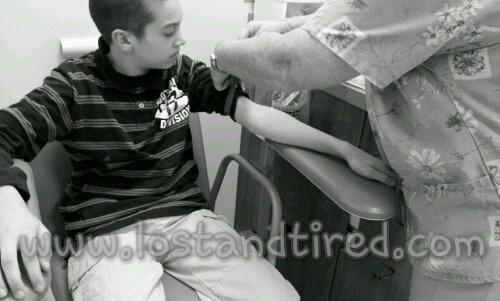 Today's Victory goes to Gavin.  Gavin had to go to the doctor's this morning for an evaluation to make sure he was physically doing okay.  We had a very long wait.  I think we sat in the office waiting to be seen for almost an hour and Gavin handled it like a champ.

Not only that,  but immediately following that appointment,  he had to get his bloodwork done again. After all the waiting and anticipation,  he did pretty well.
For these reasons,  I'm awarding Gavin with Today's Victory.
Great job Gavin…..  🙂