One of my readers quite correctly pointed out that it's already December 22nd in Australia and their all still there.
My question is, did the Mayan's take time zones into account? If so which time zone are we going by??
I'm just trying to be as prepared as possible.   :-p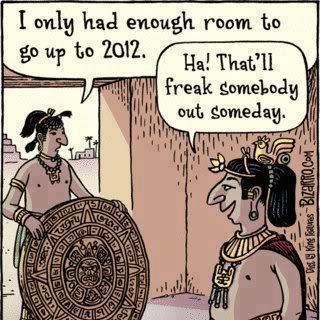 A friend of mine sent this comic to me. Funny….