WTF has happened to my sweet Elliott Richard?  Anymore he is just such an emotional mess. I feel like he has just been pushed too far and is beginning to crack.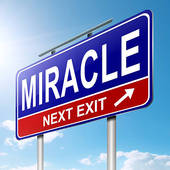 He just screams and screams when the slightest thing doesn't go his way. 

I'm so worried about him and I don't know what to do. 
I try to spend as much one on one time with him as I can but there's just not enough of me to go around. With Lizze being in the worst shape she has ever been, medically and emotionally, I'm stretched really thin.
I'm honestly beginning to feel like the only thing that is going to keep us together is a miracle.
I try really hard to be positive all the time but no amount of fluffy thinking and fairy dust is going to make this better. 
That said, if anyone has any extra miracles lying around, I could really use one for my family. I'll be sure to do the same. 
At least this is the time of year for that.
Please keep Elliott in your thoughts.