Holy crap.  Elliott is in a really, really bad place today. At the moment, he's like a really old stick of dynamite.  The slightest breeze will set him off. 
My heart is breaking for him but at the very same time, he's driving me up a wall.
It's really a confusing mix of emotions.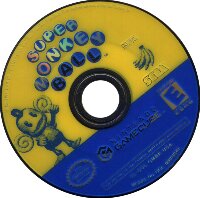 Right now Elliott is devastated because his Game Cube died, that's right, you heard me, Game Cube. He's obsessed with the Game Cube, it's one of his aspergers traits.  He sorta gets really tunnel visioned on the Game Cube and is very emotionally invested in it. 
Among his most favorite games in the world, Super Monkey Ball ranks very, very high on the list. Unfortunately, his game won't play anymore and his Game Cube just died.  You can't buy this stuff anymore, with the possible exception of ebay.  Plus we're not in a position to replace it anyway.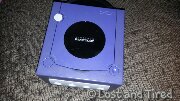 I've told him that we will get them a Wii U with tax return. 
The problem with that is he has to wait and that's causing a great deal of anxiety.  I probably shouldn't have said anything.  However, he's crying and screaming and I didn't know what else to do.  Honestly, I panicked…..
We still have a few weeks until that ship comes in, a long few weeks….
I think that just moving to the Wii U is the best idea.  Personally, I think the game itself is fine, it's the Game Cube that's dead.  Although I'm not sure if the Wii U plays GC games or not.  However, there are plenty of Monkey Ball games for the Wii that will play on the Wii U. 
Moving to a game console that's not over a decade old is a smart idea.
Time will tell.