I wanted to take a few minutes tonight and just let everyone know how my battle with depression is going. 
I think that depression is one of the most stigmatized of the mental health conditions. I've never quite understood why that is but it's definitely stigmatized. 
It seems like no one ever wants to talk about it.

I'm the kind of person that doesn't really care to much about what people think. I mean I do but I don't.  Does that make sense?
If someone looks down on me because I speak publically about my depression, I'm not going to lose any sleep over it.  When I'm doing what I truly feel is the right thing to do, I can't afford to care about what other people think, especially if their negative. 
Anyway, I share my story because I want to help dispel some of the stigma associated with things like depression. 
So many people are to ashamed to either talk about it or even get help for it.  Honestly, who can blame them when  society is often times less than compassionate towards those people. 
For me personally, I like talking about my battle with depression. 
I think it helps me to feel more in control of my life.  I feel like, if I don't talk about it, the depression is controlling me more than I'm controlling it.  The very nature of life I'm living, won't allow for me to be controlled by depression. 
I don't mean to make it sound so easy because as anyone who has dealt with depression would tell you, it's not. 
There's a reason I use the phrase, my battle with depression.  The reason is pretty simple.  Every day spent with depression is a battle.  It's like a battle for control over your own body and mind.  Maybe that's a bad description but for me it makes sense.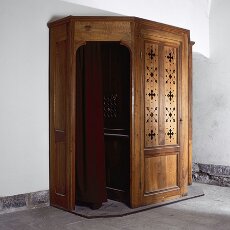 With that being said, here's my update. 
I'm still on 40mg of Paxil, every day.  It's helping for the most part. I mean, I'm still here….right?
Every day is a struggle,  especially to find the motivation to really do anything.  The weather doesn't help out much and neither does the enormous amount of stress I'm under.
I have a follow up with my doctor in a few weeks.  We'll discuss my progress and also whether or not my current medication is working.
That about sums it up.
If you feel you are suffering from depression, please get help. Talk to someone you trust and above all, please remember that you have nothing to be ashamed of. 
This site is managed via WordPress for Android, courtesy of the @SamsungMobileUS Galaxy Note 2 by @Tmobile. Please forgive any typos. I know how to spell but auto-correct hates me.  😉
For more ways to help the Lost and Tired family, please visit Help the Lost and Tired Family.