I was wondering if you have any nicknames or petnames for your kids? If so, how did you come up with it?
In  our case, Gavin's nickname was squishy fishy. That came about because of Finding Nemo. I don't remember exactly why, but that's where it came from.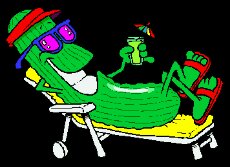 Elliott has always been called Doodle Bug. I can't recall why that got started.  Hello parenting fail.  I should probably remember things like that.
Emmett on the other hand is a different story.  Until yesterday,  he was called Pickle.  That came out of nowhere. Emmett walked up to Lizze one day and said that from now on, we should call him Pickle.  We were like, okay Emmett. Since he's been wearing his glasses, he looks like a Professor.  So now we've been calling him Professor Pickle.
He hasn't quite taken to it yet and still prefers to be call Pickle.  We'll see how that goes. 
Nicknames are cute and fun if done in a kind and loving way.  They also tend to fit the person's personality.
Do you have any nicknames for your kids? How did the nickname come about?
This site is managed via WordPress for Android, courtesy of the @SamsungMobileUS Galaxy Note 2 by @Tmobile. Please forgive any typos. I know how to spell but auto-correct hates me.  😉
For more ways to help the Lost and Tired family, please visit Help the Lost and Tired Family.