I've been discussing something along these lines today, on the Lost and Tired Facebook page.  The  question I asked was this: Do you ever feel like you've let your child down?
The response was really good and everyone is being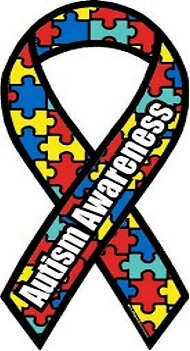 really honest. 
Something else that got brought up in the course of conversation was the quilt associated with special needs parenting. The vast majority admit to feeling guilty or responsible for what their kids go through.
This got me thinking.  How can we help each other to not feel a lot of this needless guilt?
Speaking for myself, I feel a tremendous amount of guilt for what my boys have to go through. I realize that it's not really my fault but it doesn't really help me.  I think that as parents, we want the very best for our kids.  If something comes up along the way, like Autism, we tend to blame ourselves.
No one chooses for their child to experience unpleasant things or to struggle through life. 
I can say with the utmost certainty that most, if not all parents would take away anything that seems to burden their child.  I know that I would trade places with my kids in a heartbeat, if that meant their loves would be easier.
The question is, How can we help each other not to feel the guilt associated with special needs parenting?
This site is managed via WordPress for Android, courtesy of the @SamsungMobileUS Galaxy Note 2 by @Tmobile. Please forgive any typos. I know how to spell but auto-correct hates me.  😉
For more ways to help the Lost and Tired family, please visit Help the Lost and Tired Family.