I don't normally post articles like this but for this, I'll make an exception.  I think that every hard working American should be pissed off and boycotting Facebook.
At a time when our country is facing economic turmoil, how can we allow Facebook to skate by without have to pay a single dime in taxes.  If that doesn't make you angry enough, they're even getting a half a billion dollar tax return.
Our government needs to be held accountable for this and Facebook should be made to pay the piper.

The below article is courtesy of FoxNews.com
All credit goes to FoxNews.com and the original article can be found here.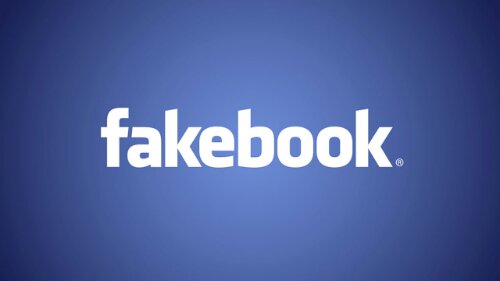 Facebook paid no taxes despite record profits
Saturday, February 16, 2013
FoxNews.com
Despite earning more than $1 billion in profits last year, social media juggernaut Facebook paid zilch when it came to federal and state taxes in 2012.

In fact, the website will actually be getting a refund totaling $429 million thanks to a tax reduction for executive stock options.

In the coming years, Facebook will continue to get monster tax breaks, totaling about $3 billion.

"The employees cash in stock options, and at that point there is tax deduction for the company," Robert McIntyre, of watchdog group Citizens for Tax Justice, said in an interview with Fox News Channel. "Because even though it doesn't cost Facebook a nickel, the government treats it as wages and they get a deduction for it. And usually it doesn't wipe out companies whole tax bill, although many companies get big breaks from it."

The news comes after President Obama's State of the Union speech in which he called for such tax breaks to end.

The county would "save hundreds of billions of dollars by getting rid of tax loopholes and deductions for the well-off and well-connected," the president said in his speech on Tuesday.

Facebook executives have declined to comment to Fox News on the tax break.

Obama's 2008 and 2012 campaigns received a large boost from social media sites such as Facebook, which has experts speculating why they haven't been singled out.

"The president certainly has a double standard when it comes to picking out examples that help advance his policies agenda," Curtis Dubay, a senior tax policy analyst with conservative think tank Heritage Foundation, said to Fox News. "He often points to oil and gas companies as taking corporate deductions that are perfectly legal under the law. But he leaves out others like Facebook, which is perfectly legal. But he doesn't point them out and make them an example the same way he does an industry like oil and gas."
This site is managed via WordPress for Android, courtesy of the @SamsungMobileUS Galaxy Note 2 by @Tmobile. Please forgive any typos. I know how to spell but auto-correct hates me.  😉
For more ways to help the Lost and Tired family, please visit Help the Lost and Tired Family.