In an effort to further spread #Autism Awareness into the general public and provide my readers with products that can benefit their families, I will be reviewing more and more tech products and hosting more giveaways. This may sound a bit off topic but there is a huge tech community out there.
If the point of Autism Awareness is to help educate the public and show them what Autism is like in real life, then we need to engage with influential groups of people on a personal level.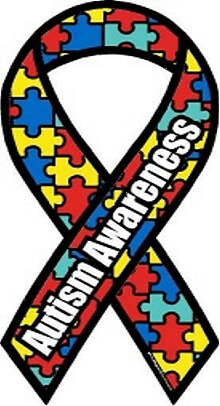 I have found amazing success with this approach.

However, since I have stopped actively developing ROM's for Android powered Smartphones, I feel like I've lost touch with that community. The Android community has been hugely supportive of my quest to spread Autism Awareness.
By reviewing products and hosting giveaways that will be of interest to not only those within the Autism Community but also the Android and Tech communities as a whole, I hope to reengage with a very large and growing group of people that have shown a great deal of love, compassion and support for my family and the those with Autism in general.
The Lost and Tired family is not wealthy by any means, at least not financially. We do however, consider ourselves blessed by our family and enormous online community of friends. This makes us wealthy in other areas. 🙂
Having said that, we are raising our three boys with Autism to show compassion and help others, no matter what our personal situation may be. You don't have to be rich to make a difference in someone else's life.
Our boys love to help and really like the idea that they can help other kids and even grownups like themselves.
This is the direction that our lives are taking us and I for one am really excited to continue growing this site and furthering our mission of spreading #Autism Awareness and providing support for the families and individuals touched by Autism, regardless of their age.