It's been awhile since I have updated you all on how Gavin is doing. I don't talk very often about him right now because I have mixed feelings about this whole thing. 
When you find yourself faced with having to choose between one of your kids and the rest of your family, the line between right and wrong becomes so blurred that it essentially disappears. The fact that Gavin is my adopted son doesn't make these decisions any easier, I assure you. 
Gavin's been living with his Grandparents for about 4 months now.  For all intents and purposes, he doing really well.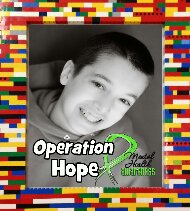 Recently, even his health seems to have settled down, at least to my knowledge. 
I hate saying,  at least to my knowledge.  I feel like I should know exactly what's going on and this situation doesn't allow for that.
Anyway, he's doing well in school and at his new home. 
I'm told this is likely because there are less emotional expectations on him.  Having reactive attachment disorder means that Gavin simply doesn't do well with emotional expectations. Gavin needs to be an only child, at least for now.  It's the safest thing.
My main concern with how Gavin is doing is the fact that he's putting on weight, and I mean a lot of weight. 
Right now he's putting on about 10 lbs per month.  Some may say that's okay but it really isn't.  Gavin is overeating and that's causing the weight gain.  Gavin has no ability to regulate himself and will eat nonstop.  I mean that literally. 
He has to be very, very tightly monitored as far as food consumption is concerned. 
For a normal kid, this weight gain would be a concern but not a huge problem.  In Gavin's case however, we are trying to maintain a very fragile balance with his medications.  Weight fluctuations can and will throw that balance out the window. 
Some of these meds are very hardcore and if they stop working, we have no recourse. 
We are still working on getting this undercontrol. I know part of the problem is Gavin is a hoarder and will sneak food without asking.  The rest of it will have to still be worked out. 
Overall, as I said, he's doing well and for that, we are very grateful.  Lizze's parents have been amazing and mine have as well. 
This is truly a team effort and we are blessed with a great team.  This isn't a perfect solution but I'm beginning to believe that we will have to ride this horse for as long as we can.  I don't think that we are going to have a better option. 
This site is managed via WordPress for Android, courtesy of the @SamsungMobileUS Galaxy Note 2 by @Tmobile. Please forgive any typos. I know how to spell but auto-correct hates me.  😉
For more ways to help the Lost and Tired family, please visit Help the Lost and Tired Family.