Lizze and I were supposed to have the night to ourselves.  We never celebrated Valentines Day and so we thought we would kinda make up for that tonight.
Nothing fancy was planned.  We were just going to grab a cheap dinner and then spend the rest of the day watching Community on Hulu. Lizze is really into that show and we were going to get caught up on the last 2 seasons.
However, I received a text from my Mother that Emmett wanted to come home.

He was really sad and afraid that he would have bad dreams if he spent the night with Elliott at Grandma and Grandpa Gorski's.
In true Lost and Tired fashion, our evening took an unexpected turn. 
Despite our desire for some alone time, we always welcome our kids home with open arms. I spoke with my sad little Emmett on the phone and told him that he was more than welcome to come home if he wanted to. 
He of course, accepted our invitation to return home early and so Lizze and I had to make a run to the grocery store to make sure we had cereal for him in the morning.  We were out and had planned on going before the boys returned home. Emmett's return simply bumped our original plan up a bit. 
My parents were on their way home from Cleveland and so I thought we had time to make it to the store before they arrived baring gifts of Emmett. 
However, I underestimated the timing and we ended up meeting up with them at Giant Eagle. 
Emmett was very relieved to see us and I think a bit embarrassed that he was scared to stay. 
We decided to change gears and have a special movie night with Emmett instead.  We picked up a few snacks and a case of IBC Root beer (yes I fell off the water wagon)  before returning home to snuggle on the couch and watch some TV. 
I realize that nothing went as planned.  I also know that Lizze and I still need some alone time.  Having said that, we want our kids to know that they can always return home.
Our Valentines Day plans were scrapped for a second time this month but you know what? It's okay.  Emmett feels better and we were able to provide that for him.  He also won't have Elliott to fight with in the morning.  🙂
It's just another day in paradise and I wouldn't change it for anything in the world.  🙂
There's always next year………..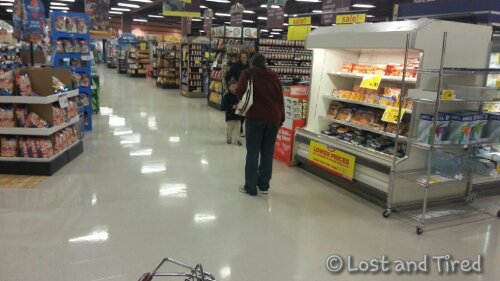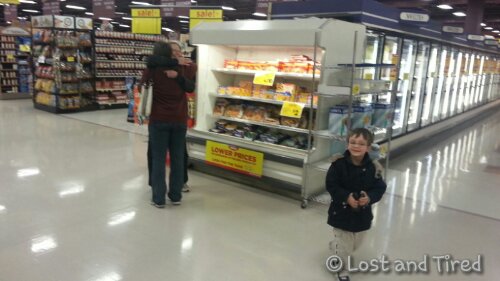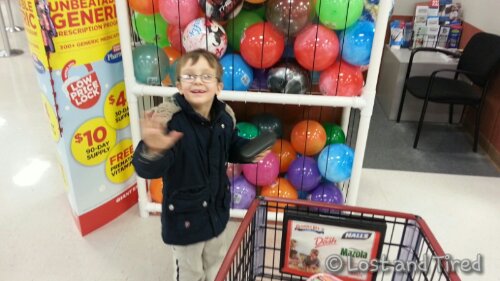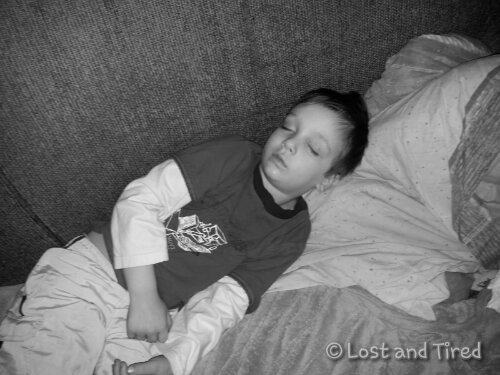 This site is managed via WordPress for Android, courtesy of the @SamsungMobileUS Galaxy Note 2 by @Tmobile. Please forgive any typos. I know how to spell but auto-correct hates me.  😉
For more ways to help the Lost and Tired family, please visit Help the Lost and Tired Family.