I'll be honest,  I'm still feeling kinda crappy. That said,  I'm feeling much better than I was last night or this morning.
Anyway,  I was feeling well enough to snuggle with Mr.  Emmett John. He can be sorta wiggly,  so with something like the stomach flu,  that doesn't always work out well.
However,  this afternoon Emmett snuggled with me on the couch and feel asleep.

I totally and completely love these moments.  They are so peaceful and help to make it all worth it.  🙂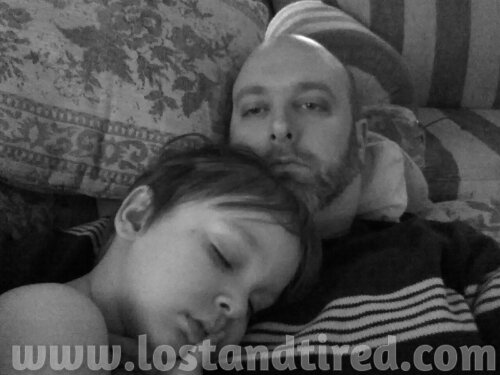 Posted from WordPress for Android