As parents, we always want what's best for our kids.  When you are a special needs Parent, and you child is autistic, things aren't always that cut and dry.
We hear alot of people talking about success or independence, in regards to our children's future, but what does that even mean?
When it comes down  to it, what do you want most for your child's future?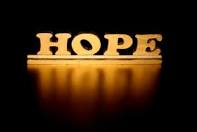 I've given this a great deal of thought over the years, especially in regards to Gavin.  I know in my heart that Elliott and Emmett will do well as they get older. Gavin in the other hand,  faces challenges that few other people face, especially at such a young age. 
Between Gavin's fragile health and complex and sometimes scary mental health, Gavin's future is so full of uncertainty.
As a parent, I really worry about what will become of him as he gets older and people become less accommodating to his behavioral problems. What can I possibly hope for him as he gets older?
My hope for Gavin is that he can be at peace with himself and the world around him.  I pray that he can learn to interact with people is appropriate ways and maybe even make friends.  I would love to see him as independent as is safely possible for both him and society.  I would love to see him pursue his artwork or writing as he's very passionate about both.
Having said that, when it comes down to it, I want him to reach whatever potential he's meant to reach.  Most of all, I want him to be happy.  I want him to enjoy whatever remains of his life, hopefully, a lot remains.  I want him to be at peace with himself and his inner demons.
I really feel like that would be my dream for my son.
What do you want for your?
This site is managed via WordPress for Android, courtesy of the @SamsungMobileUS Galaxy Note 2 by @Tmobile. Please forgive any typos. I know how to spell but auto-correct hates me.  😉
For more ways to help the Lost and Tired family, please visit Help the Lost and Tired Family.