While we were on the way home from picking Elliott up at school, we had an incident. We pulled up next to a school bus carrying kids from Elliott's school. Next thing I know Elliott's really upset because one of the kids on the bus took a wad of chewed up gum out of their mouth and pelted it at our van. 
It hit near Elliott's window and got him really upset.
We called the school and spoke with the office about the incident because if this kid were to do this to the wrong person, it could be trouble, especially where we live.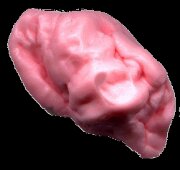 The school asked for a discription of the child and this is where I was floored.
Elliott provided a very, very detailed description of this kid and even knew what classroom he was in.  He was like a little detective.  In truth, he's been really sensitive to things like this, ever since our van was stolen last year.  The concept of someone taking something that doesn't belong to them, isn't something Elliott can easily accept.
The school teaches the students to be respectful of other people and their property. 
Elliott viewed this as a clear violation  of this teaching and wanted to make sure this student was reminded of that.
It honestly wasn't that big of a deal and no one is going to get into trouble over this.  In all seriousness though, there are people that have been shot, literally shot for doing far less than throw a piece of gun at someone's car. 
It's better that the school remind the students not to do things like this than have something tragic happen.
I just have to say how impressed I am with Elliott observation skills.  Maybe he will grow up to use those powers to help others.  🙂
All I can say is don't mess with my kids.  🙂

This site is managed via WordPress for Android, courtesy of the @SamsungMobileUS Galaxy Note 2 by @Tmobile. Please forgive any typos as autocorrect HATES me. 😉
Check out my #Autism Awareness Store to find really cool and unique #Autism Awareness Clothing and Accessories, designed by me. 😉
For more ways to help the Lost and Tired family, please visit Help the Lost and Tired Family.