Something I don't talk about very often in my outlook on the future. It's not that I'm hiding something from all of you, it's just that I don't like to think about it. 
Why? Why don't I like to think about the future? Because I fear it. 
There is so much going on in my life that I barely have a chance to think past the moment, but when I do, there are things that weigh pretty goddamm heavy on me.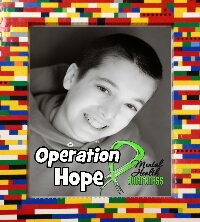 Right now I've been very preoccupied with Gavin.  He's been staying with his Grandparents since October of last year.  It's worked out really well for the part.  Gavin's in a safe and loving place.  Our house is no longer filled with his destructive rage.
That's good for all involved.
Having said that, right now we have no idea what we are going to do when school let's out for the summer.
I don't know how we are going to work this out.
He can't come home, the trauma he's inflicted on everyone, especially Lizze (his main target) is far to extensive. 
Having said that, even if we wanted to bring him home,  we couldn't.  Gavin has Reactive Attachment disorder and one of his manipulative weapons of choice is the tantrum. We're talking extremely loud, long, violent and self-injurous fits of rage. 
These should not be confused with your run of the mill Autism related meltdown. These are two very, very different things. 
Anyway, he very prone to these fits of rage when he's at home because we have to run a tight ship in order to keep everyone safe.  Gavin doesn't like restrictions and so he rages,  in order to try and get us to back down. 
On its own, this would be bad enough. 
However, since this whole autonomic dysfunction/crisis thing came to light last year, things have become much more serious. 
Basically, if Gavin throws a tantrum, it could trigger a life threatening autonomic crisis (as it has in the past). We can't afford to take that chance. Every time he goes into a crisis, there's no way to know if he's going to ever pull out of it. 
When he's at his Grandparents house, things are more relaxed and Gavin doesn't have to interact with others the way he would at home. 
His stay hasn't been tantrum free but they are much fewer than if he were at home. 
Anyway, because of his fragile health, we can't send him to a summer camp or anything like that either.  He basically, can't do much, physically, anymore without triggering more autonomic problems. 
I fear that coming home may be our only option this summer.  That thought keeps me up at night because I know what bringing him home would do to my family and so does Gavin doctors and our family therapist.
We will do our best to work something out, in order to avoid this but nothings for sure and that's scary.
If you've ever dealt with a reactive attachment kid, you are likely all too familiar with the damage they can inflict on a family. 
We're stuck in a no win situation.  This is the very definition of damned if we do and damned if we don't. 
His mental health issues limit what we can do for his physical health issues. His physical health issues have kept him out of treatment centers because he's far to fragile and no one is equipped to deal with the physical health side of things.
Our options are very, very limited.  There is only one thing that I know for sure. 
He simply can't come home.

This site is managed via WordPress for Android, courtesy of the @SamsungMobileUS Galaxy Note 2 by @Tmobile. Please forgive any typos as autocorrect HATES me. 😉
Check out my #Autism Awareness Store to find really cool and unique #Autism Awareness Clothing and Accessories, designed by me. 😉
For more ways to help the Lost and Tired family, please visit Help the Lost and Tired Family.