I wanted to let you know that I setup a super secret group on the My Autism Help forums for Dad's.
I call it the Batcave. It's completely private and hidden from the rest of the forums. You can only see it if you are given a certain user type. Basically, no one even knows it there, unless they are given special permission.
The Batcave is open to all Dad's of special needs kids as a place to let go and just be guys.

Who knows, maybe we can even share our feelings?  😛
There is a great deal more freedom with the forums, plus a dedicated forum app (android only for now) that will push update and notify you of new posts and threads.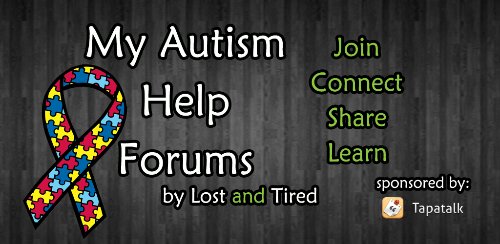 As the Batcave grows, I will add new sections or topic areas.  Right now, it's just a free for all.  So basically, you can talk about anything that you want to. 
My goal with this is to encourage the Dad's of special needs children to connect.  I think as guys, we tend to feel like we have to be tough and strong for our families. While there is certainly some truth to that, it's important to also know that it's okay to feel. 
Sometimes it's easier to talk in a more private setting, especially for guys.  The Batcave is that place. 
This is an open invite and I just wanted to make sure that I invited you all personally.
If your interested, please visit www.myautismhelp.com and sign up.
Once you've registered, send me an email, through the contact form there and I will add the permission to your account to view the Batcave. 🙂
Please note that this isn't meant to be some exclusive club.  This is meant to provide Dad's a place to connect with other Dad's that understand, in a more private setting.  It's kinda like building a secret fort when we were kids. 
Mom's, your turn is next but I need some help with a name.  Any ideas? Right now I'm thinking of something like "The Café". 
Thoughts?

This site is managed via WordPress for Android, courtesy of the @SamsungMobileUS Galaxy Note 2 by @Tmobile. Please forgive any typos as autocorrect HATES me. 😉
Check out my #Autism Awareness Store to find really cool and unique #Autism Awareness Clothing and Accessories, designed by me. 😉
For more ways to help the Lost and Tired family, please visit Help the Lost and Tired Family.