Guys and gals, I'm writing now to call in a favor.  In short, I need your help.  Lost and Tired is an ever growing site and while it generates zero dollars, it does afford me connections that allow me to better reach out to the community and give back. 
Lost and Tired requires an enormous amount of time and effort on my part and the main reason for this is to help ensure that my kids have a better, more compassionate and we'll informed world to grow up in. 
While my family is my top priority, the benefits reach far beyond walls of my home and extend into the community around us. 

Lost and Tired has never been a money maker, as that was not it's purpose. 
One of the reasons for creating this site is to not only help me cope with a very challenging life but also to know that some good can come from our struggles.  My goal is to be a positive example and show that despite our differences, we can all work together to make the world a better place for all our kids, both young and old.
I need your help.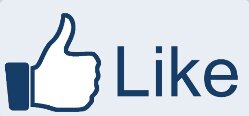 One of the biggest ways that you can help me to continue what I'm doing is to help me spread the word.  The easiest way to do that is by using the social media button located with each post, page and giveaway.
By doing this, you're showing others that you not only support my efforts but find worth in them as well.
Clicking Like,  +1 or any other of sharing buttons is huge and the importance of your role in this cannot be overstated. It seems relatively simple and it is, but it's impact can be enormously positive.
By sharing, you help me to reach more people. 
The act of reaching more people is essential for things like the My Autism Help Forums.  There are people in the forums right now that are looking for insight and experience from a fellow parent or Adult Autistic.  Perhaps the person you help me reach, could be the very person that will be able to help.
Please, if you find value in what I'm doing, please take a second and and use the social media buttons to show others that you like it as well. 
I've got some things in the works that, while I can't speak of just yet, they can have a hugely positive impact on the Autism and Special Needs communities.
Thank you so much for all your support thus far. 

This site is managed via WordPress for Android, courtesy of the @SamsungMobileUS Galaxy Note 2 by @Tmobile. Please forgive any typos as autocorrect HATES me. 😉
Check out my #Autism Awareness Store to find really cool and unique #Autism Awareness Clothing and Accessories, designed by me. 😉
For more ways to help the Lost and Tired family, please visit Help the Lost and Tired Family.