Who needs sleep anyways?
I guess my body doesn't think it's necessary to sleep.  I just couldn't fall asleep last night.  Between the congestion and the stress, I just could find that place of peace.
Part of my problem is that I'm a thinker.  I problem solve and when I can't solve a problem, I sometimes get stuck, spinning my wheels, looking for a solution.  In truth, it's actually probably more counterproductive than anything else.

Right now I have a lot of reason to worry. 
Both Lizze and Gavin have serious medical issues that we're only just now beginning to understand.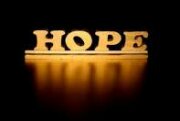 While Lizze's health problems aren't necessarily life threatening, they are certainly life altering. Gavin's however, are very much life threatening.
I can't seem to not focus on this stuff.
I mean, how do you focus on anything else when your wife and son are dealing with what mine are dealing with? Gavin can literally be minute to minute.  With Lizze, she's in constant agonizing pain.
When faced with things like this, everything else just somehow loses its importance……
In life you have to find some kind of balance.  You have to find a way to carry everything and I just haven't been able to do that.  It's not for lack of trying, that's for sure. I think it's just too many serious health issues and too many crisis. 
Dr. Patti always tells me that I could literally spend the rest of my life, just putting out the fires that keep popping up in our lives. 
How is there time for anything else?
All I end up doing is running myself into the ground and that never does anyone any good.
I try to remain as positive as I can and no matter what, I still try to help others.  It's really important to Lizze and myself that something positive comes out of our tragedy and struggle. 
Survival is our number one goal but if we can help another family out along the way, that's what sometimes keeps us going. 
Despite my avid attempts to remain positive, the reality of our situation is becoming more and more dire with each passing day.  As some point, the feeling of hopelessness are tough to fight through.
That's pretty much where I am right now. 

This site is managed via WordPress for Android, courtesy of the @SamsungMobileUS Galaxy Note 2 by @Tmobile. Please forgive any typos as autocorrect HATES me. 😉
Check out my #Autism Awareness Store to find really cool and unique #Autism Awareness Clothing and Accessories, designed by me. 😉
For more ways to help the Lost and Tired family, please visit Help the Lost and Tired Family.