Lizze is in a really bad place.  These hot flashes are keeping her up all night and a bit irritable during the day.  She's even losing her hair still. 
She has to take these massive, prescription doses of vitamin D because her levels are so dangerously low. 
The last two days, she's really struggled to stay out of bed due to exhaustion, pain and nausea.  It's awful and aside for letting her sleep through life, there's nothing I can do to help her.

A big problem with letting her sleep for so long is her history of blood clots. 
Immobility is her worst enemy right now. 
She hasn't had to use her cane in awhile but personally, I sorta feel like that's more because she hates using it and less about what she should be doing. 
We actually put a call into her new OB/GYN this afternoon and had some questions to ask.
They called back very quickly and we're super nice and very compassionate.  Lizze was sleeping so I talked to her but it went well. 
I explained that Lizze isn't doing well and detailed everything that's going on.  The doctor is out of the office but will possible call us personally, later today.
Basically, Lizze needs to know what her future looks like.  We need some idea of what we can do to help her maintain hope and see her though this.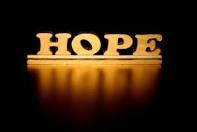 This site is managed via WordPress for Android, courtesy of the @SamsungMobileUS Galaxy Note 2 by @Tmobile. Please forgive any typos as autocorrect HATES me. 😉
Check out my #Autism Awareness Store to find really cool and unique #Autism Awareness Clothing and Accessories, designed by me. 😉
For more ways to help the Lost and Tired family, please visit Help the Lost and Tired Family.