When you face the daily challenges that my family does, it can be quite hard to remain positive.  It feels like every time I turn around, something else goes wrong. 
Unfortunately, that's just the way our life goes. 
Having said that, this coming week is going to be exceptionally difficult.  We have places to go and no means to get there right now. 

We burned through our fuel budget a week ago with all the trips to Cleveland for Lizze. 
This week we are supposed to return, at least once, if not more. In the morning, we are supposed to call and make appointments with OB/GYN, the endocrinologist and psychiatry.  These are crucial appointments because of Lizze's hormone problems and the ongoing damage being done until we get things back under control. 
Gavin also has his IVIG infusion on Thursday, I believe.  We are bumping up his dose because he's bur in through the donor immunoglobulins way too fast. 
Anyway, while I am really worried about the logistics of this week, I'm also focused on something positive as well. 
It seems as though I have finally kicked this round of bronchitis I was dealing with. You may recall that I was down for over a week.  During that time, I wasn't able to exercise, for obvious reasons. 
Beginning today, I will finally be able to start walking again. 
I'm really excited about this and it's something that I think is positive and I'm choosing to focus on that for right now.  It's something that I have control over and while it won't help me put gas in the car, it will help me to be a better husband and father. 🙂
I'd say that's a positive thing…..right?
The truth is, sometimes you just don't have control over what's going on in your life.  As much as you wish you could change or fix things you just can't. 
Personally, this is something that I really struggle with because I'm a fixer.
It really helps me to focus on what I can actually control and right now, that exercising and losing weight. Like I said, it's not quick fix for anything.  Instead, it's more of a long term, big picture kind of thing.
Right now it's all I got and I'm going to carpe diem the shit out of this.  🙂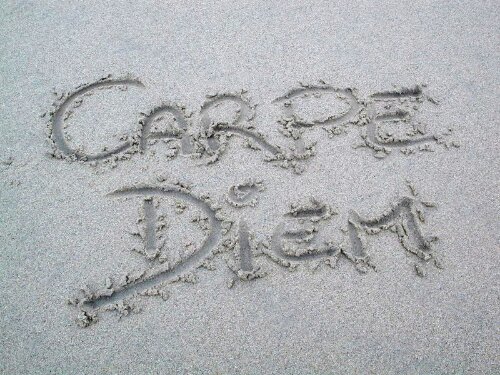 This site is managed via WordPress for Android, courtesy of the @SamsungMobileUS Galaxy Note 2 by @Tmobile. Please forgive any typos as autocorrect HATES me. 😉
Check out my #Autism Awareness Store to find really cool and unique #Autism Awareness Clothing and Accessories, designed by me. 😉
For more ways to help the Lost and Tired family, please visit Help the Lost and Tired Family.