For the last few days, the boys and I were in Tennessee, on vacation with my entire family. We all had a really good time but two days before we were supposed to leave to come home, Emmett broke his arm in a tubing accident. I posted the video below on IG briefly explaining what happened.
The whole event was pretty awful. Emmett was miserable and on overload from everything that was going on. Long story short, he was so brave and handled himself so well. I couldn't be prouder of him.
Emmett's okay and managed to avoid surgery. I felt it was best to get him home ASAP, so we left a day early. Emmett and I made a few stops on the way home. Elliott and Gavin stayed an extra day and are coming home with my parents. I miss my boys but I also cherished the time with Emmett.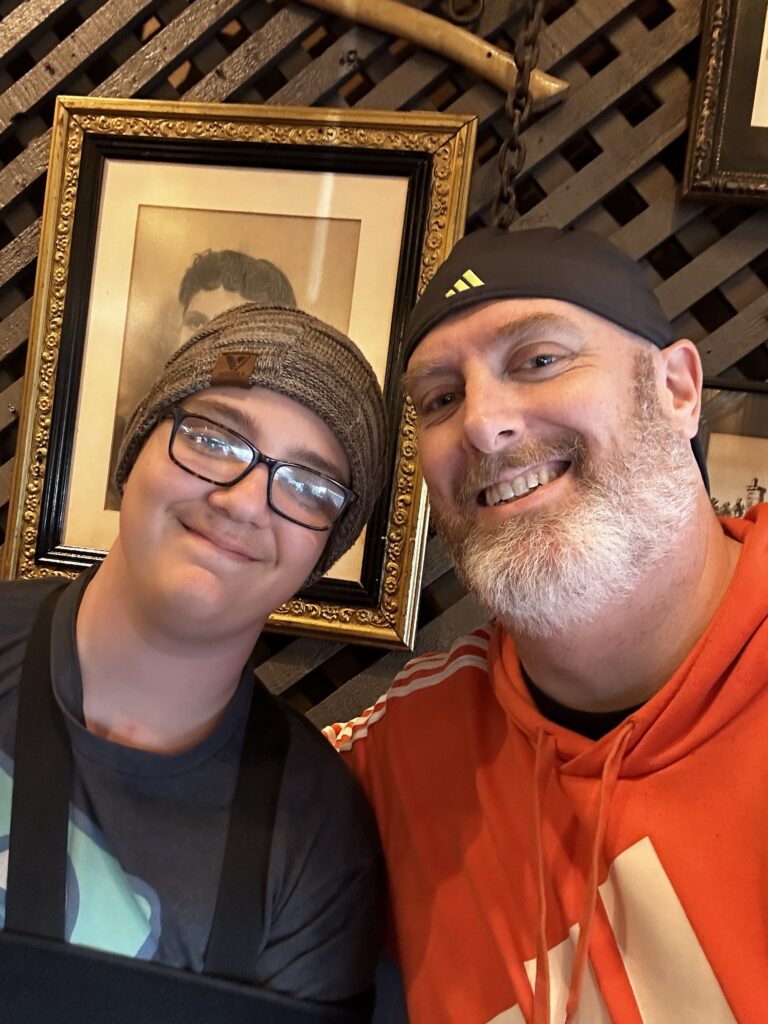 It worked out best this way because we've really outgrown my car and I'm not in a place to upsize just yet. Emmett needed the extra room to get comfortable for the 7 hour drive home.
Elliott is so sweet. He called a few times to make sure we were doing okay.
I sometimes struggle with negative thoughts about myself and that I'm not good enough but my kids are fucking amazing so I must have done something right along the way.
I've been neck deep in my feels all week. I'm a super emotional guy and I have so much going on in my life right now. I can sometimes be overwhelmed by my emotions but not in a bad way.
My kids are doing amazingly well. My girlfriend is the absolute best and my family is awesome.
My work has been going viral and I have new opportunities popping up left and right. It's a lot and it can also be overwhelming especially with the ADHD stuff but I'm so grateful to be where I am. I have a lot of work left to do but I'm putting one foot in front of the other and moving forward every day.
Even though my life can be a lot to manage at times, I wouldn't trade it for anything in the world. It doesn't have to be perfect to be perfect for me.