As if I didn't have enough on my plate to deal with, I'm finding myself on the receiving end of some rather unpleasant and heartless comments, especially lately. 
If I said that these people don't both me, that wouldn't be quite true.  Am I devastated by what these people say? Not a chance, but that doesn't mean I don't feel the need to address these people.
To me, this is a symptom of a larger problem.
That problem is a lack of awareness, compassion and understanding for what families like mine and yours are going through on daily basis. 

Lately, some of the comments I have received have been very hurtful and accusatory in nature.  I've committed to not censoring people's opinions and comments so you can scroll through and find what's been said, if you're interested. 
I know that by putting myself out there like I do with this site, I open myself up to these types of situations and that's to be expected.
Honestly, I haven't run across this too often, which I think is a testament to the humanity of my readers. 
However, at times there are people who can't wrap their heads around what my family is experiencing and so it's easier for them and keeps their world nice and neat if they assume that our story is either exaggerated or simply a ploy to get attention.
While I can generally ignore these people, sometimes it's hard to do that. 
Right now, when things are this bad, it's a bit harder for me to roll with the punches, especially when the punches are so far below the belt. 
If I could make these people not only hear but understand and embrace just one thing, it would be this.  Sometimes,  in life things are messy and people suffer.  Special needs families are a perfect example of this. Quite often, we find ourselves experiencing things that even we can't wrap our heads around.
What I'm trying to do with this site is find a way to articulate these experiences.  That's not an easy task, especially when dealing with a complex family like mine. 
However, simply because it seems dramatic or unbelievable doesn't mean that's the case. 
I bet you that if the average Autism parent tried to describe what it's like to experience their child having a full blown meltdown, the average person would have a really hard time truly understanding how impactful a meltdown can be on all involved.
One of the reasons I wanted to share the documented issues with Gavin and the behavioral problems we faced, was because I wanted to help people understand what not only what our kids went through but the impact these meltdowns have on the family.  While most of what Gavin has are (or at least were), tantrums and not meltdowns, the principle is sorta the same. 
Meltdowns are very often extremely loud and can also be violent, lead to selfinjurous behavior and can sometimes go on indefinitely.  This is not the fault of the child at all and are usually a result of sensory overload.
Tantrums can present the same way. The difference is more under the hood.  Tantrums are usually a means of manipulation.  A child wants something and can't have, they throw a fit or have a tantrum as a means of trying to get what they want. 
Look, nothing I do is meant to make me look like some kind of hero.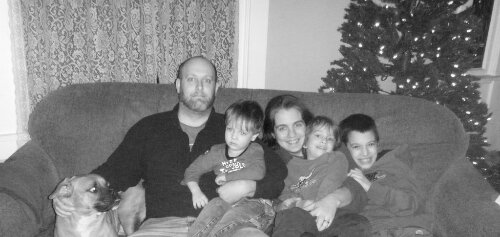 Those of you that know me, know that in fact, I feel quite the opposite. I don't think and never have thought that I was some kind of hero. 
I'm doing what I would think any parent would do, if presented with the situations that I'm presented with.
I'm simply a father and husband.  The only difference between me and a lot of other people in these types of situations is that I have chosen to write about my experience, that's it.  Most of the time, these things go on behind the scenes and without the world knowing.
I don't want people to feel sorry for me, I simply seek to raise awareness about our personal struggles in an effort to help educate others as to what families like mine may be going through. 
The fact that so many parents have reached out to me in order to share how they are so comforted by my site, tells me that I'm accomplishing my goal. 
You don't have to like what I have to say.  You don't even have to believe what I have say. My mission isn't to convince you that what I'm going through is true.  Those people out there experiencing similar things can easily relate to my posts and find comfort in knowing that they aren't alone. 
One of the things that I know so many parents like me experience, is judgment and ridicule from people who simply don't get it. 
I don't honestly know why people have to share their judgmental opinions.  I mean, it's someone else's life and has no impact on yours, whatsoever and even if it did, at the end of the day, we still have to contend with these challenges while you can return to your life.
Simply because you have never experienced something doesn't preclude others from experiencing those things, every single day.
It doesn't make it any less real for those of us going through it, even if you don't believe that we are really experiencing these things. As an example, perhaps your family is perfectly healthy. That's really awesome and I'm happy for you and yours.  That doesn't mean that mine is.

There are families out there, like mine,  that have to deal with these types of problems all the time, while also having to face thoughtless, heartless and judgemental people, who feel need to share their opinions of your parenting. 
It happens online, at the grocery store, at the doctors office and in the educational environment.
Families, like mine, have to make decisions inside of impossible situations. Just look at what we had to do with Gavin and moving him out of the house. You are sorely mistaken, if you think for one second that any part of that was easy or continues to be easy.
It's nothing but pain and heartache.  Unfortunately, it's the lesser of two evils and the only thing we could do in this particular situation that served the greatest good for the largest amount of people.
These decisions are made because we have to do what we know or at least think is best.  I can't tell you how many times we have to pick the best of the worst options because there simply aren't any good options to choose from.
You need to understand that we and other families like ours, are working without a net and with absolutely no instructions. Families with special needs kids, very often don't even have the luxury of making mistakes because the costs of making a mistake are simply too high. 
With my family's situation, I had become a stay at home Dad out of necessity.  Lizze is not capable of caring for the boys with all of her own health problems.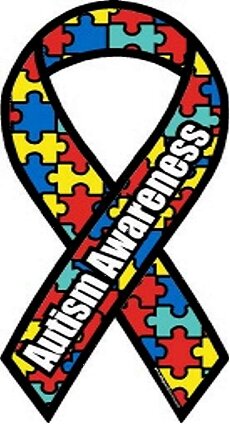 I have to be home.  I have to be the one to drive to appointments, most of which are out of town.  I have to deal with the constant, never ending flow of autism and health related struggles that my kids face.  Things as simple as making dinner is exhausting because I have to cook at least 3 different meals, often times more than  once, because of either food related allergies or sensory processing related food issues. 
Ask any parent that deals with these feeding issues.  Our kids will not eat when they are hungry.  They will go hungry before eating anything that's sensory offensive. This is a very difficult situation that we face every meal of every day.
Don't even get me started on the nightmare that often ensues with simply trying to help them through the sensory assault of wearing clothes. 
Too often, even well intentioned people on the outside, make comments like, just go get a job or your kids just needs a firm hand.  One of my personal favorites is, just make one thing for dinner, if they're hungry, they'll eat. 
Don't you think if it was that simple, we would already be doing that?
I would love the ability to just go get a job.  I crave the financial security for my family and even the adult contact that would come along with working outside of the home.
Unfortunately, in my case and the cases of many others out there like me, it's just not that simple.
I'm not asking that you believe me.  I not even asking you to understand my situation or the situations of other families like mine. I don't need your support or even your respect. 
What I am asking is that you keep your judgemental comments to yourself. Neither I nor any other family out there needs to hear your unsolicited advice or negative comments on what you perceive is bad parenting or misbehaving kids. You can't always take things at face value and in many cases, there is so much going on beneath the surface that you don't understand. 
Treat people with basic human dignity and just keep your negative thoughts and comments to yourself because you have no idea what someone else is going through and how your comments may impact what may already be a very challenging situation.
Why kick someone when they are already down? Just because you feel the need to say something, doesn't mean you should. 

This site is managed via WordPress for Android, courtesy of the @SamsungMobileUS Galaxy Note 2 by @Tmobile. Please forgive any typos as autocorrect HATES me. 😉
Check out my #Autism Awareness Store to find really cool and unique #Autism Awareness Clothing and Accessories, designed by me. 😉
For more ways to help the Lost and Tired family, please visit Help the Lost and Tired Family.