When you are a special needs parent, it's so important to make connections to others going through similar things. 
When you're a parent to a child with extremely rare conditions, like Gavin, connections are absolutely invaluable.
Right now we are trying to figure out the whole Ataxia-telangiectasia thing and aren't sure where to go or what to do. We don't want to overreact but it's really hard not to because this is such a game changer.
On one hand, it makes sense and his specialist believes this to be the case. 

On the other hand, this is so incredibly rare, what are the odds that Gavin has this?
I'm so lost right now but thankfully, someone has reached out to me and offered help.  There is an organization called The A-T Children's Project.  They have offered to help guide us through this process of figuring out what to do and how to go getting this diagnosed or ruled out all together.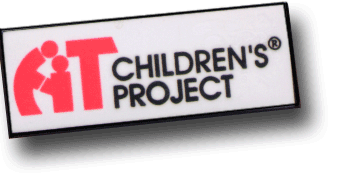 It will be so nice to speak to someone that can answer some of my questions and help me to figure out what to do and where to go. 
The A-T Children's Project was established in the United States in 1993, the A-T Children's Project is a 501c3 nonprofit organization that raises funds to support and coordinate biomedical research projects, scientific conferences and a clinical center aimed at finding life-improving therapies and a cure for ataxia-telangiectasia (A-T). A-T is a rare, genetic disease that attacks children, causing progressive loss of muscle control, cancer, and immune system problems.
This is a hugely positive connection for us to make because if we are indeed beginning this new journey, having someone that can help is never a bad thing. 
Thank you so much for reaching out.  I look forward to speaking with you…..

This site is managed via WordPress for Android, courtesy of the @SamsungMobileUS Galaxy Note 2 by @Tmobile. Please forgive any typos as autocorrect HATES me. 😉
Check out my #Autism Awareness Store to find really cool and unique #Autism Awareness Clothing and Accessories, designed by me. 😉
For more ways to help the Lost and Tired family, please visit Help the Lost and Tired Family.