Lizze and I have decided to move Gavin back home.  That probably comes as a shock to many of you and it was a very difficult decision for Lizze and I to make. 
I've talked many times about having to pick the best of all the worst worst options.
This is one of those times. 

Gavin's health is going down hill and to be perfectly honest, the only way we can keep tabs on things is if we do it ourselves. We need first hand knowledge of his daily life.  With the current set up, that's just not possible. 
Today when I brought Gavin home for a dentist appointment, we had to cancel it because he was not stable enough to even ride in the car. 
Lizze and I both, we're afraid to put him in a car for the 30 minute trip to the dentists office. 
This wasn't a behavioral concern either.
We were afraid that he would crash on the way to get his teeth cleaned. He struggled with the car ride home from school and that's only a few minute drive.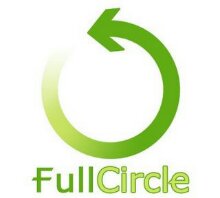 This is all related to the autonomic issues he has and there is nothing we can do about it but literally have him take things as easy as possible. 
Lizze was felt very strongly that he needed to stay home and just rest. 
That led to the discussion about his health and Lizze said that we need to bring him home.  To be completely honest, I was surprised to hear her say that because of the impact that would have on her, personally.
We discussed our options or rather lack of them and decided that this was the best of the worst ideas. 
The truth is, as Gavin's life becomes more and more complicated and his health more and more complex, we truly don't have many options.  There's a good chance that we will have to make the out of state trip to John's Hopkins, in order to figure out what's going on with Gavin and if there is anything going we can do to help him or prolong his life. 
In order to make the most of this, we have to watching him very, very closely for changes and signs of instability.
This is the only way to pull that off. 
There is no part of this that's going to be easy.  The transition period will likely be hard on everyone.  However, we're going to go into this with a positive attitude and work with Gavin to keep the transition as smooth as possible.
I fully expect that we are going to have problems.  It would be foolish to think that anything would be different. 
The really hard part is going to be finding balance and picking our battles because a meltdown or tantrum could be life threatening. 
Gavin's doesn't seem to care one way or the other. 
We do run a much tighter ship and he knows that. We have to because of the younger boys. He's not going to like having the rules again but we'll ease into this with him and make the transition as smoothly as possible. 
Again, we are aiming for a positive approach as we come full circle.

This site is managed via WordPress for Android, courtesy of the @SamsungMobileUS Galaxy Note 2 by @Tmobile. Please forgive any typos as autocorrect HATES me. 😉
Check out my #Autism Awareness Store to find really cool and unique #Autism Awareness Clothing and Accessories, designed by me. 😉
For more ways to help the Lost and Tired family, please visit Help the Lost and Tired Family.