There are so many things in life that can impact how hard or challenging it is to raise a child on the Autism Spectrum. 
For me personally, I think the fact that all three of my boys are autistic and have different and oftentimes conflicting needs, is among the toughest thing I face as a special needs parent.
When I say conflicting needs, I'm referring to things like sensory processing issues. 

Each of my three boys are individuals and unique in their own right. They each have challenges in the sensory arena.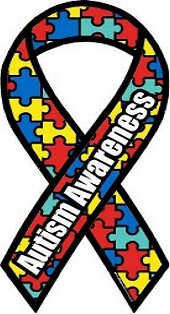 These challenges range from tactile, visual, auditory and olfactory to things as simply as taste. 
Because they are each different, there is no way to one stop shop when it comes to anything with them. What's good for Gavin may drive Elliott crazy.  What's good for Elliott might be detrimental to both Emmett and Gavin. 
I spend a large part of my day, simply chasing my rail and putting out fires. 
It would be great if I could make one dinner that everyone could eat, instead of making something that each person can tolerate and is willing to eat. 
That's just one example but for me, it's one of the biggest challenges I face on a daily basis.  It might not even seem like much but it's exhausting and just one of the many challenges I face, each and every day.
When you stop for a second and think, what would you say is the most challenging thing that you face as a special needs parent?
I have many readers that don't have any experience with a special needs child. What would you want them to know about you find the most challenging part of special needs parenting?

This site is managed via WordPress for Android, courtesy of the @SamsungMobileUS Galaxy Note 2 by @Tmobile. Please forgive any typos as autocorrect HATES me. 😉
Check out my #Autism Awareness Store to find really cool and unique #Autism Awareness Clothing and Accessories, designed by me. 😉
For more ways to help the Lost and Tired family, please visit Help the Lost and Tired Family.