You know, I guess there really isn't much to report at this point, no pun intended.  Having said that, I have been thinking a lot about this while thing. 
I have an ongoing poll right now, trying to get an idea of how many people have been through something similar to us. Check out the stickied post on the top of my home page a cast your vote.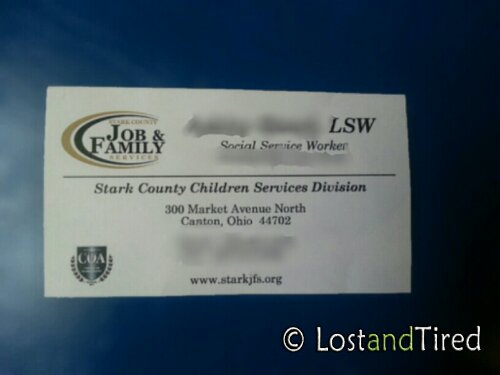 It's interesting and by interesting, I mean sad or even scary. So far, we'll over a hundred people have voted in the poll and it show that an overwhelming amount of people, have had CPS called on them for fictitious reasons.
Even sadder is that fact that almost half of those that answered yes, also said they've had this happen more than once.
I'm going to eventually do a big write up and share everything that I've learned during this experience.
Back to our story…..
We were interviewed a week ago and I was told they would be calling me this week.  All we are waiting on is feedback from our medical teams.  Once they have verified our story, we can begin the process of putting this behind us. 
I hate the waiting though.  It feels like an eternity that is full of uncertainty.  It's not over until it's over.
When I finally get that letter of vindication, I'm framing it and hanging it on the wall because I never want to forget what we've been through. 
It's a perspective thing for me. 
Despite how crappy this whole thing has been, I'm determined not to let the person who did this to my family, win.
There will be positives that come out of this…
I'll keep you all updated every other day or so, barring new information.
Thank you all again, for all your love and support.  🙂
This site is managed almost exclusively via WordPress for Android. Please forgive any typos as autocorrect HATES me. 😉
Visit the My Autism Help Forums
To reach me via email, please Contact Me