One of the things we try to do as Autism parents is control as much going on around us as possible. We don't do this because we're inherently control freaks, we do it because we try to limit the things that can cause our kids distress.
Sometimes we have some control but more often than not, all we can do is deal with the fallout.
We're living in one of those times right now.

Last night we had a really bad storm knock down part of a tree, causing damage to our house and a massive amount of damage to our yard.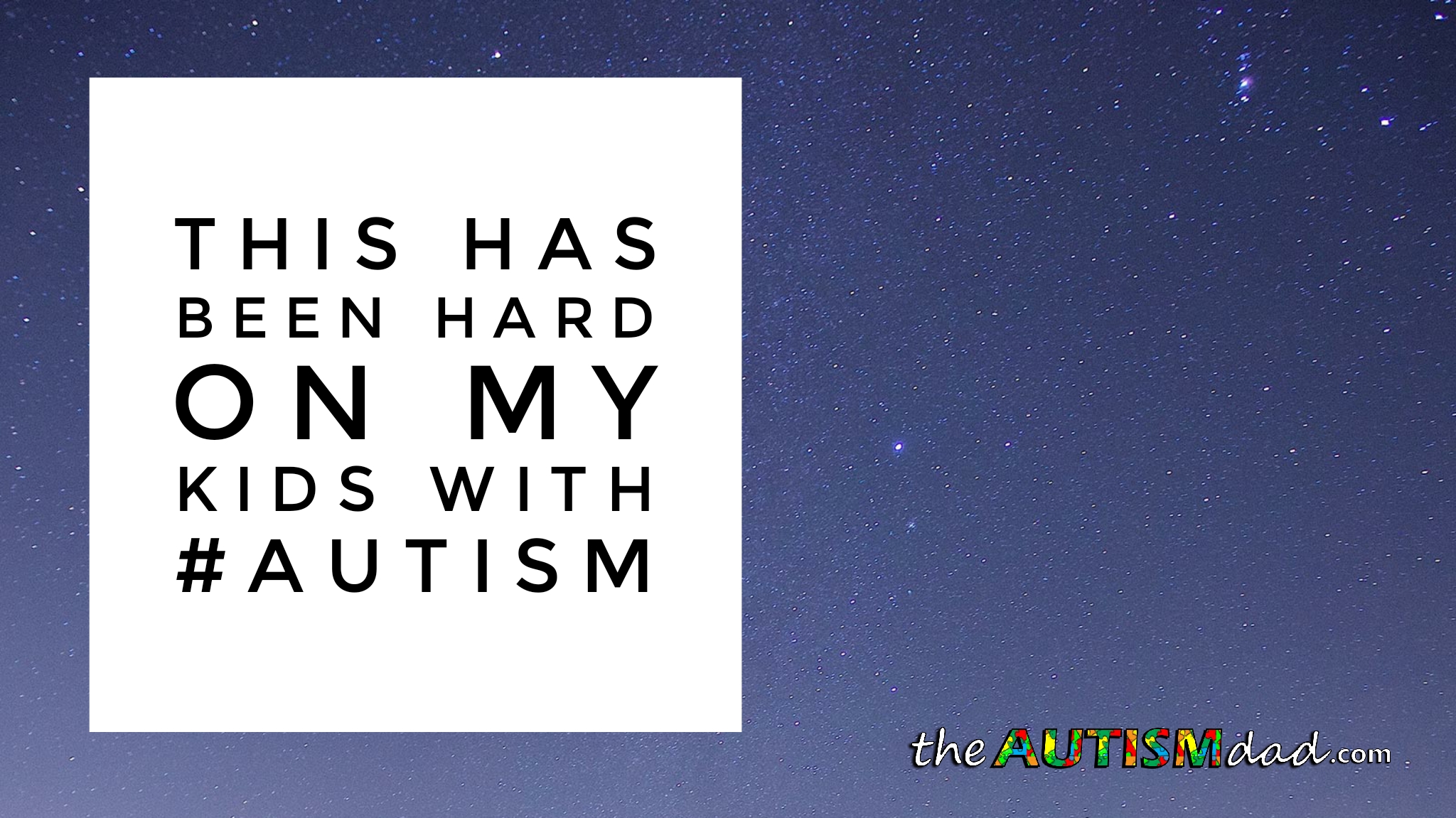 We're very fortunate that it isn't worse than it is but the kids are struggling right now, Emmett especially.
They are freaked out by what happened, the damage, overall mess and that the rest of the tree is going to come down as well.
I've spent the day trying to keep things as consistent as possible. It's largely a fruitless effort because when kids with Autism are upset, it can be very, very difficult to comfort them. They generalize things and that presents many challenges.
For example, the tree in our front yard almost destroyed our house. Now they worry that the other trees are going to fall. In their mind, it happened once, so it will always happen.
The kids are at each other's throats. They're stressed out and every time they look outside, they're reminded of what happened.
Unfortunately, I'm powerless to do anything significant. There's no ETA on the claims adjuster and our deductible is pretty high, so there's going to likely be out of pocket expenses and I have no idea how we're going to pull that off. We also aren't supposed to do anything before hearing from the insurance company, so cleaning the mess is a no go right now.
This is going to hit us pretty hard but once again, it could have been so much worse. Still, the emotional fallout for the kids is challenging. They don't feel safe in the house and they're worried this will happen again. Frankly, until the rest of the tree is felled, those are somewhat realistic fears.
I'm looking forward to putting this behind us. As difficult as this is going to be, I going to keep in the forefront of my mind, how much worse this could have been and be grateful.