I asked this question on Facebook this afternoon and had a really interesting response.  I thought I would ask it here as well because there are many more people that read this site, than do my Facebook page.
Here's my question. 
Are you finding that either yourself, as an Autistic adult or parent to an Autistic child, still being judged or ridiculed by society?

Do you find that people are more accepting and understanding than before?
Essentially, this will give us an idea of what to focus on when trying to educate the public.  I'm likely to start working with the Autism Society in Ohio and this could help me to better understand what you and your family is experiencing.
Personally, I'm finding that it's kind of a mixed bag.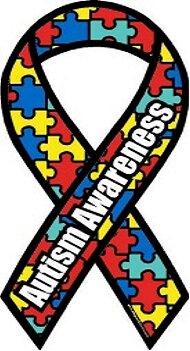 It seems that some people are very accepting or are at least keeping their comments to themselves.  On the other hand, I run into people in real life and on this site that have no tolerance for anyone that breaks the mold of what they consider to be normal.
Kids are just as cruel as ever and yet at the same time, I've been really amazed at how kind some of them can be.
Personally,  I feel that we need to show the public just how different each person  on the Autism Spectrum can be. I also believe that we need to pay more attention to the Autistic adults because if anyone knows what your child is going through, it's them.  They can be an amazing source of information and knowledge if we only we would use our listening ears. 
Of course we need to focus on employment opportunities for our children as they enter adulthood as well as those already there. 
I've not hidden my disapproval and disappointment in the current methods of raising awareness.  Autism has become a business and in a lot of cases, money goes into these organizations but then never comes out. 
That makes me sad and honestly…..angry.
I really want to try and focus on the things that are most pressing in your life or the life of a loved one with Autism and their family.
Please take a second and share your experience and personal opinions below.  Share this with your friends and help me to get a better idea of what needs to be done.
This site is managed almost exclusively via WordPress for Android. Please forgive any typos as autocorrect HATES me. 😉
Visit the My Autism Help Forums
To reach me via email, please Contact Me