People say that things always get worse before they get better. I really hope they're right.  I mean, I don't know who said that, so I don't know if they know what they're talking about. 
Having said that, for the sake of being hopeful, I'm going to assume they are right. 
That being the case, things should definitely be getting better soon.  They've got to get better. They just have to.

I've been working on something for two years and it's about to pay off.  However, until then, things are pretty friggin bad.  I still can't get anyone from the gas company to explain why we were shut off.  All I'm being told is that it shouldn't have happened. A supervisor is supposed to be calling me but they haven't and hold times are ridiculous.
This morning it appears that we've lost our Internet connection as well. 
Honestly, it's embarrassing to admit this. 
The simple truth is that we are just completely buried with all that life has blessed us with.
As many of you can relate to, this has nothing to do with laziness or irresponsibility.  What it does mean is that one or two of the dozens of balls we're constantly juggling have dropped.
For a long time we've managed to keep ahead of the curve. Unfortunately, I've stumbled along the way and lost precious ground. 
I know  that many of you can relate to this, so I don't really need to explain.  However, some of you may not be able to relate and so I'd like to give you an example to help put this into perspective.
As a special needs family, we have to make a lot of tough decisions.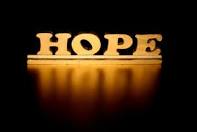 Quite often we find ourselves with very limited resources and lots of things that need attention. 
Right now we basically have to choose between keeping the Internet or Gas on and getting both Lizze and Gavin to the Cleveland Clinic next week. 
I know there are options like taxi or bus but realistically they're not practical, especially for someone with special needs or constant pain.  We're in the middle of the Summer so heat isn't an issue and for right now we can bathe the kids at the grandparents.
It may seem irresponsible to some that have never had to make a decision like this but when your in that position, you can only did what you feel is right.  Many times, I find myself picking the best of the bad options. 
As I said, I'm really hoping that the old saying that things always get worse before they get better, holds true. 

This site is managed via WordPress for Android, courtesy of the @SamsungMobileUS Galaxy Note 2 by @Tmobile. Please forgive any typos as autocorrect HATES me. 😉
Check out my #Autism Awareness Store to find really cool and unique #Autism Awareness Clothing and Accessories, designed by me. 😉
For more ways to help the Lost and Tired family, please visit Help the Lost and Tired Family.