This Manic Monday ended with another cold shower.  I still can't get Dominion to call me back.  All I know is that everyone I've spoken to at Dominion has said this shouldn't have happened. I need to speak to a supervisor to get this fixed and there in lies the problem.
It could be worse but I'll try again in the morning. 
Let's see……

Today was full of stuff.  We had Cleveland Clinic stuff and Emmett meltdown stuff. I'll start with the Cleveland Clinic stuff first. 
We went to the Cleveland Clinic today to meet with Lizze's Gastroenterologist.  The two topics today were Celiac disease and Gastroparesis (slow stomach). It's suspected that she has both but we don't know for sure…..yet.
Lizze had repeat lab work done this afternoon to test for her IgA levels as well as a few other things, including antigens that indicate Celiac disease.
She tested positive for Celiac about 7 years ago but her Gastroenterologist at the time, dismissed it because her biopsies were negative. Since then, we've learned more about Celiac and her new Gastroenterologist isn't willing to dismiss anything until we know for sure. 
Lizze has many symptoms of Celiac disease and so knowing for sure is important. 
Going undiagnosed can lead to life threatening health problems and we know from personal experience because we almost lost my Mom to Celiac related complications, after she went undiagnosed for at least a decade. 
This is serious, serious stuff and it's not as simple as just going on the diet.  You have to know whether you have it for sure because it's genetic and can be passed along to your children and their children…..
Anyways, she's scheduled for another endoscopy next month as well as a test for the Gastroparesis. These will be definitive tests and by this time next month, we will know for sure what's going on. 
Lizze is really nervous but hanging in there.   She's a rough chick and I know that we're going to make it through this. 
On to Mr. Emmett John.
Emmett has been having a really rough go of things lately.  He's been very, very sensitive to just about everything.
It's like his sensory issues are being magnified. He stresses out and panics over just about anything.  We're talking food related issues to tiny imperfections in the drawings that he's been doing. 
Honestly, things have gotten more difficult for him since Gavin's been back. 
Dr. Patti, Lizze and myself are on this and keeping a very close eye on him.  We're trying to help him in any way we can.  Right now his favorite, most calming thing is when Lizze or I draw pictures on his back.  It's basically like scratching his back but we draw pictures, shapes, letters or numbers with our finger and he tells us what it is. 
He's actually really good at this and is brought to a state of relaxation. 
Aside from that, it's been business as usual.  Lizze's blog is really taking off, which is both awesome and well deserved.  If you haven't checked it out, you can find it here: My Life Beyond Labels…..
Oh….. As of yesterday, I was down 10 lbs.  That's really cool. 
I believe Tuesday is a relatively slow day and I will enjoy the downtime because Wednesday finds us back at the Cleveland Clinic, only this time for Gavin.  More on that later. 
Thanks everyone for being so awesome.  I appreciate all of you.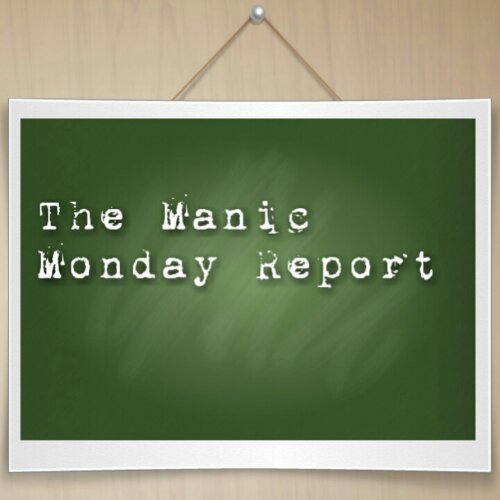 This site is managed almost exclusively via WordPress for Android. Please forgive any typos as autocorrect HATES me. 😉
Visit the My Autism Help Forums
To reach me via email, please Contact Me