This is pretty simple to ask and perhaps a bit more difficult to answer. I'm asking you this question as it relates to parenting but more specifically, special needs parenting.
Do you care what other people think?
Personally, I have learned not to wear my heart on my sleeve, so to speak. This is especially true when putting yourself out there, as I have.
Having said that, as a special needs parent, there aren't a whole lot of absolutes, especially when it comes to parenting kids with Autism, or kids with Autism and very, very serious mental heath issues.

Generally speaking I can take a few punches from people over parenting decisions my wife and I have made. Whatever….right?
However, I tend to become more aware of criticism when it's over something that is impossibly difficult to manage and we are absolutely doing the best we can.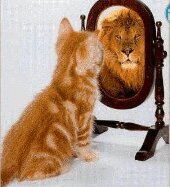 It's really easy to sit back and watch our lives through your computer monitor but it's something entirely different to walk even 10 feet in our shoes. I would imagine that's true for a lot of you out there. People shouldn't judge unless they've walk a few feet in your shoes.
That stuff really gets to me.
I don't so much take it to heart or feel like, dang, they're right, I'm a terrible parent. It just sucks to have someone armchair quarterbacking. Most of the time, I highly doubt that they have any experience and they just like to stir things up.
Even so…. It still gets to me at times…
How about you? Do people's thoughts and comments about your parenting ever get to you or do you not care what they think?
This site is managed almost exclusively via WordPress for Android. Please forgive any typos as autocorrect HATES me. 😉
Visit the My Autism Help Forums
To reach me via email, please Contact Me