Lizze and I will be married for 10 years this September. Over the years her health has gone downhill and she spends most of her time in tremendous amounts of pain and misery.
With Elliott and Emmett at their grandparents, I wanted to seize the moment. 
I managed to drag Lizze out to Stadium Park for a very short hike.  We were accompanied by Gavin, who was quite excited to go. 

Basically, this was a stroll on the track and a brief excursion down a wooded path to an abandoned guard station.  Lizze has been wanting to take pictures of the old guard house that used to be part of the Timken Family estate.
I have to admit that I had an agenda or reason for this little trip. 
That reason was simple.  No matter how much pain Lizze is in or how miserable she is, taking pictures helps her to transcend all of these earthly limitations and I swear you can see her soul smile. 
She takes amazing pictures and is very talented. 
She only has the camera on her Samsung Galaxy Note 2, but she manages to take truly stunning pictures.  I want so badly to get her a nice camera. When things get better for us, that's one of the first things I plan to do. 
When she's viewing the world from behind the len it's like all of her pain disappears and she's just like everyone else.
Lately, Lizze has been in a really bad place because her pain has been severe and it sometimes feels like she's giving up. 
I wanted to remind her how she loves to take pictures and how happy she is when she's doing so.  I wanted to remind her that there is always hope, even on the darkest days.
My goal is to get her out as often as I can and help to realize her dream of being an amateur photographer. Not only will this help her body physically but emotionally as well. 
Here are a few pictures of the guard house that I took while we were out.  If you want to see Lizze's pictures, visit her blog My Life Beyond Labels.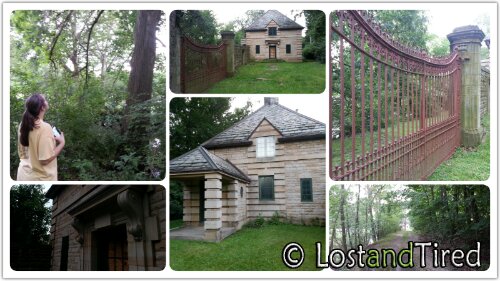 This site is managed almost exclusively via WordPress for Android. Please forgive any typos as autocorrect HATES me. 😉
Visit the My Autism Help Forums
To reach me via email, please Contact Me