Shortly after noon, Gavin will be in the outpatient infusion lab at Akron Children's Hospital. He will be receiving his IVIG infusion for this month. 
This was originally scheduled for Tuesday but life got in the way.
I'm not sure who will be taking him. Everything depends on how Lizze is feeling today. 

Many times it's easier for her to take him, than sit at home with the two E's. My guess would be that I will be home with the boys today.
For those of you wondering what the heck I'm talking about… Let me explain.
Essentially, Gavin has no immune system. More accurately, he has a severely compromised immune system.  We discovered this about 2.5 years ago and Gavin has been receiving a donor immune system every month in the form of an IVIG infusion.
The entire process take about 4 or 5 hours but Gavin's comfortable, well fed and distracted by video games.
Gavin actually looks forward to these infusions, so it's a largely positive experience, albeit one that I wish we didn't need.
Having said that, I'm very grateful that Akron Children's Hospital takes such good care of him.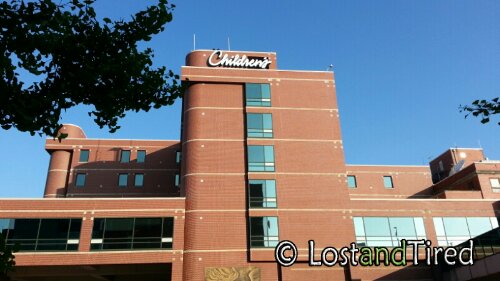 No one knows for sure how on why this happened.  It's believed to be tied to everything else Gavin has going on.
Unfortunately, we may never find those answers.
While his severely compromised immune system seems to be getting worse, Gavin's not ever really been seriously I'll, at least not very often. 
That in and of itself is an absolute blessing.
This site is managed almost exclusively via WordPress for Android. Please forgive any typos as autocorrect HATES me. 😉
Visit the My Autism Help Forums
To reach me via email, please Contact Me