I'm keeping this short and sweet because I'm completely exhausted and I have a little one to look after right now.  That's right, he's not sleeping. 
Basically, Emmett was blowing bubbles today with my Mom, while we were with Gavin at his infusion. 
My Mom is always doing crafts with the boys and they love it.  Today they made a homemade bubble blower thing.  Long story short, instead of blowing the soap to make a bubble, Emmett sucked it in and inhaled the soapy water. 

He then vomited all over the yard, quite a bit actually.
At some point, he must have aspirated some of the solution into his lungs. 
This evening we started noticing problems and he would get to the point that he actually couldn't even talk.
We got him to Akron Children's Hospital right away.  He was breathing fine and so I made the judgement call to make the trip to Akron Children's Hospital where Emmett would treated better than at our local hospitals. 
Here's the deal.
His doctor was friggin amazing.  His name was Dr. Gupta and next to our pediatrician, I've never meet an ER doctor that was this great with one of my Autistic children.
This is what's going on with Emmett.
We believe that he did aspirate either the vomit, soapy water or some combination of both.  Right now his lung sounds are really good.
However, complications from aspiration can take up to 72 hours to show up. We have to watch him until Sunday night or Monday morning.  If he develops a fever, begins vomiting, has trouble breathing or is unable to eat, we have a problem and he needs to be brought back in. 
Because we caught this so early, we think that we can sorta head this off at the pass and hopefully avoid any problems all together.
Emmett received nausea meds to stop the vomiting for now. We are also giving him Benadryl to help dry up what's in his lungs now.  He also has to drink tons of milk and eat lots of ice cream.  There is actually logic behind that but it escapes me at the moment. 
Of course, Emmett is completely overstimulated and will never go to sleep tonight. 
He and I are camping out in the living room and watching Phineas and Ferb. Fun will be had by all and hopefully in the morning, he'll be feeling better.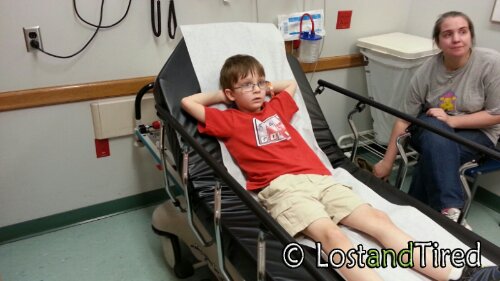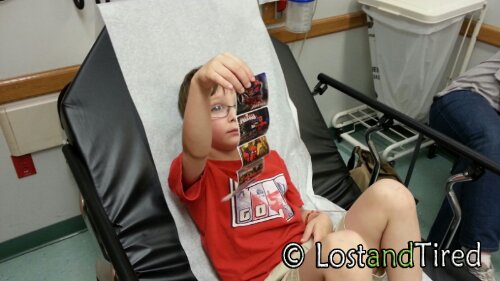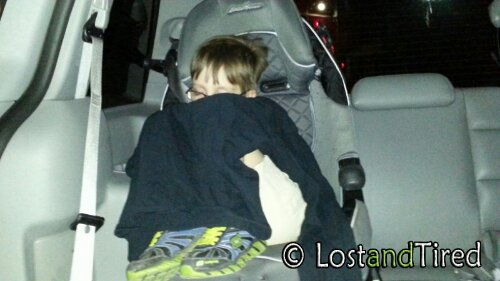 This site is managed almost exclusively via WordPress for Android. Please forgive any typos as autocorrect HATES me. 😉
Visit the My Autism Help Forums
To reach me via email, please Contact Me